Top Software Programs and Apps for Financial Planners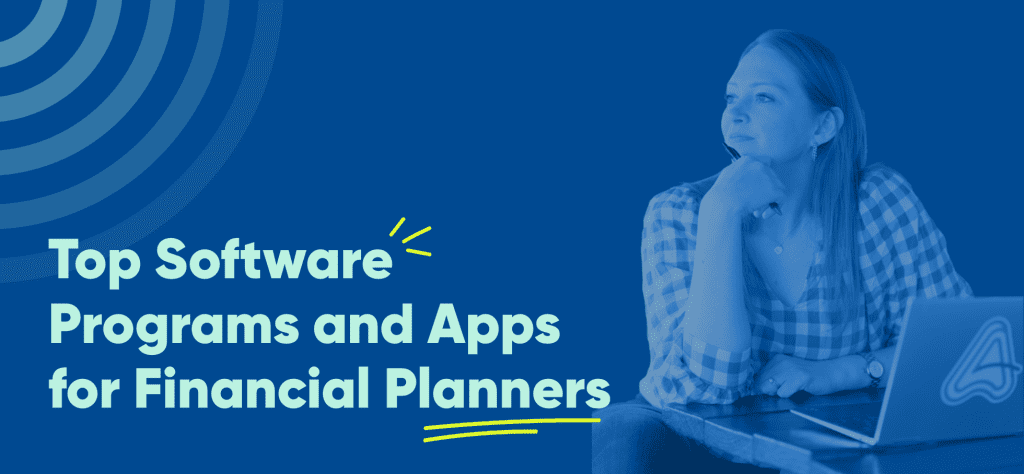 There are plenty of tools that you can incorporate into your financial planning practice to give your clients the best possible experience. Along with traditional programs like Quicken and eMoney, there are numerous other software options and mobile apps to consider. 
We've compiled a list of some of our favorites for you to consider. Some of these tools are specifically related to financial planning whereas others are more general and useful for optimizing your workflow and automating time-consuming administrative tasks.
There are many apps and programs that provide similar functionality, so it can take some trial and error to find the ones that you like best. Fortunately, many of these tools have free versions that allow you to test out the interface and features before you commit to paying for them. 
MoneyGuidePro
MoneyGuidePro (MGP) is the most popular financial planning software based on market share/usage among financial advisors. It's a popular choice for both large firms and individual planners. This software takes a "goals-based" approach to financial planning, so it may be a good choice if that's how you interact with your clients as well.
This software has an attractive interface that's easy for clients to use. As the advisor, you can provide this tool to your clients while still retaining control and determining how your clients can use the program. For example, you can allow your clients to input changes to their income or spending to see the effects on their overall wealth. 
eMoney Advisor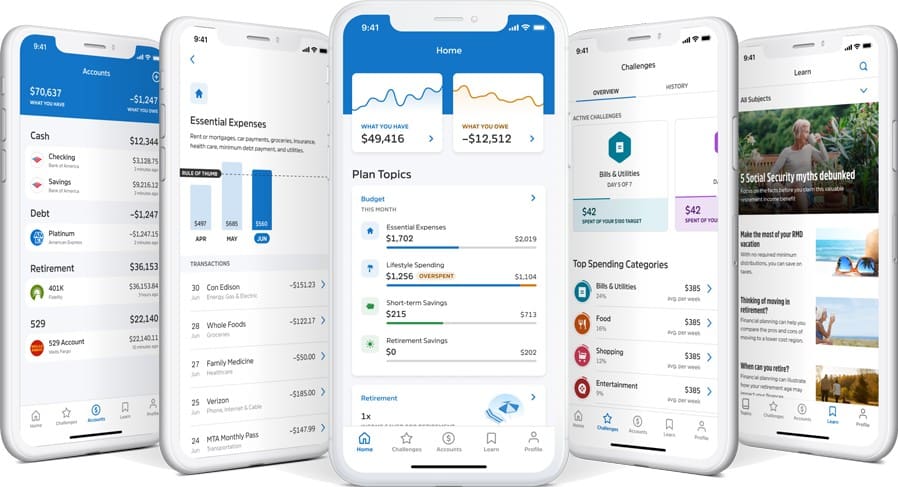 The main competitor to MoneyGuidePro, eMoney Advisor is the second-most-popular financial planning software. Many financial professionals consider eMoney Advisor to be the program with the best client portal. It's also the most expensive financial planning software, so make sure you love it before committing.
While MGP focuses on financial goals, eMoney Advisor is designed around cash-flow-based planning. If this is the approach you take with your clients, this program can be a great choice. It allows easy collaboration between you and your clients, so you can do interactive planning together. 
StockTwits
The StockTwits app makes it easy to get stock market news. You can follow key stocks, get news about the market and investment trends, and learn what other financial advisors are seeing and talking about. This app also includes crypto news, so it's a good option if you have clients who are interested in virtual currencies. 
NestEgg Estimator
This Google app is a great option for financial professionals who work with retirees or clients preparing for retirement. Simply enter your client's financial details, and the app will provide predictions of the client's future income, debt, assets, and taxes. It's an easy way to help you show your client how current financial decisions can affect their future wealth and stability.
Calendly
Administrative tasks can take up a lot of your precious time, so any tool that automates those jobs can be helpful. Calendly is a great option for automating scheduling, especially when it comes to setting up meetings with your clients (or potential clients). The website and app version work seamlessly together.
Calendly integrates with your online calendar and takes care of scheduling for you. Just share the scheduling link with your clients, and they can see a calendar of your availability and set up an appointment at a time that works for them. Along with the basic free option, there are paid versions of Calendly that offer more functionality and even integrate with Salesforce and similar software.
ShareFile
Like Calendly, ShareFile is an app that's not necessarily finance-specific but is extremely useful for financial professionals. It's a cloud-based file-sharing tool that makes it easy for you to send documents to your clients. 
For example, you can send contracts for signatures and give your clients easy access to other files that would be too difficult to attach to an email. The desktop version syncs with tablet and smartphone apps, so you can access files and sharing options when you're away from your computer.
Zoom
A lot of us didn't know about Zoom before the pandemic, but it's become a household name since 2020. This is probably the most well-known video conferencing software for professionals, and there's an app version too.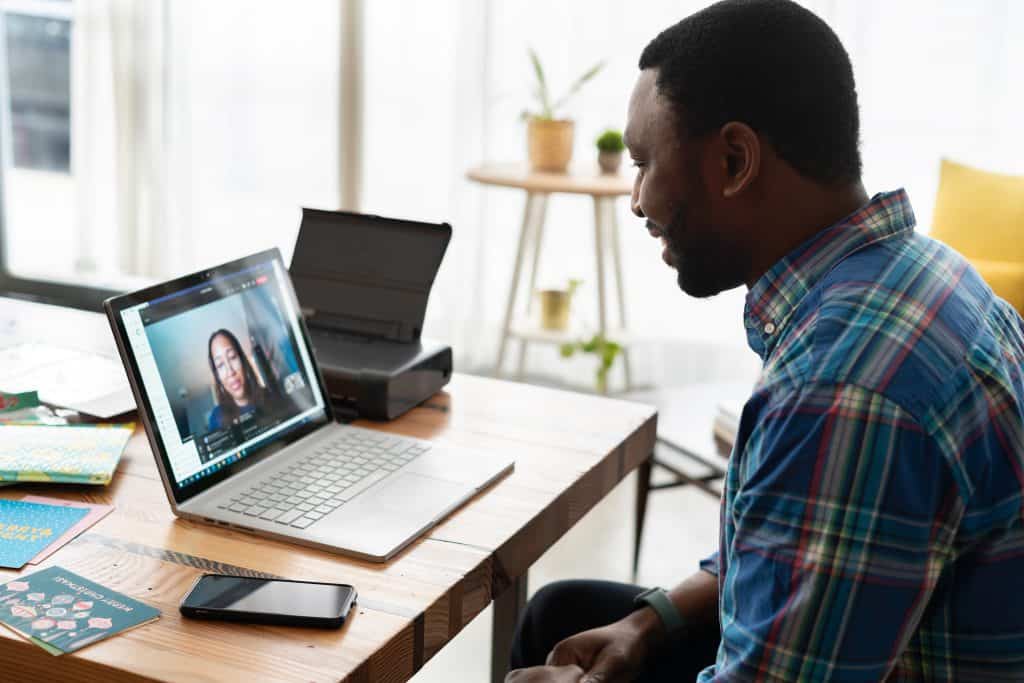 Zoom makes it easy to connect with your clients through video conferencing, which is something many younger clients prefer. If you decide to use the app version on your mobile device, remember to disable notifications from other apps during calls and use a headphone/microphone system for better audio.
Figure out what works for your practice
There are hundreds of financial planning apps and software programs available to you. Some are objectively better than others, but there are many that are great choices for financial professionals. How do you choose the right ones? Remember, the best app or program for you is the one that you enjoy using and that aligns with the services you offer your clients.
What are your favorite financial planning programs and apps? Let me know in the comments below!
If you don't want to spend a lot of time and money trying every app and program to figure out which one is right for you, we've got an easy solution: Amplified Planning CORE. Our in-depth financial planning course allows you to watch actual sessions with real clients and get behind-the-scenes feedback from expert financial planners. You can see apps and software in action, so you know exactly how they work and whether they're right for you. Join CORE to take your training to the next level.