Proven Ways to Build Your Client Base as a Financial Planner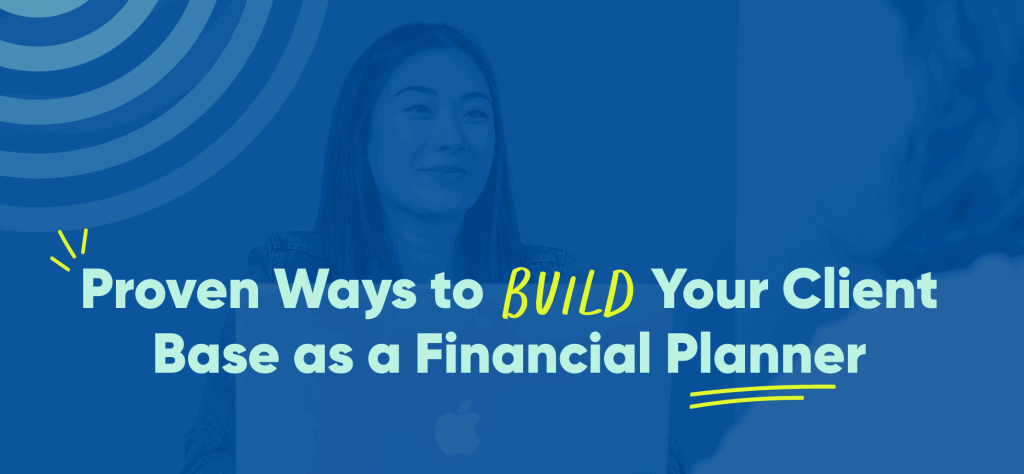 As a financial planner, your clients are literally essential – without them, you don't have a career! The thought of building up a client base for your practice can be intimidating, especially when you are just starting out in this profession. Where do you even start when it comes to attracting new clients, and how can you be sure you keep them?
Remember that every financial planner, no matter how successful they are, has been where you are. We all started out as brand-new planners trying to figure out what to do to make people want to work with us. Growing a client base is challenging, but it's definitely possible.
Here are some of our best tips for growing your clientele.
Decide who is your ideal client
Before you can go out and start recruiting clients, you need to figure out who you want as a client. Without a target audience, it's impossible to create a coherent and effective marketing strategy.
Your target audience may be defined based on the financial planning services you offer. For example, if you specialize in retirement planning, chances are your ideal client is someone who is older and ready to start thinking about retirement. You can define your audience based on net worth, hobbies, age, gender, career, or a combination of things.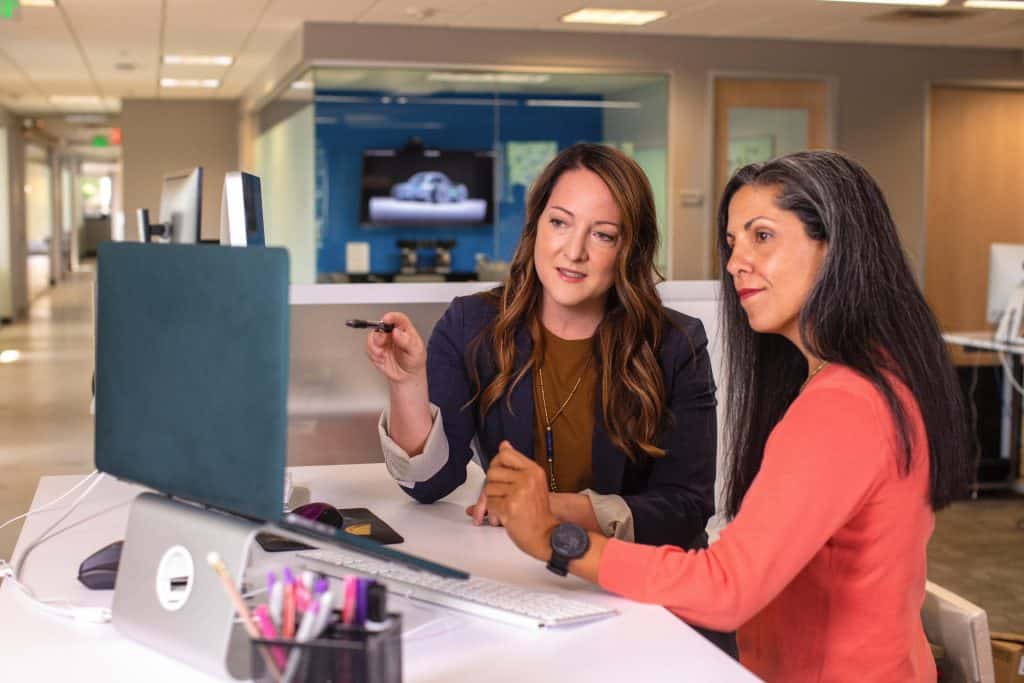 Once you know which clients you're trying to reach, figure out where to go so they can hear you. For example, choose a social media platform with demographics that match your ideal client. Remember to build content on your website too, which can help your site rank higher in Google searches.
Solidify your branding
Once you've narrowed down the characteristics of your ideal client, you can build a marketing strategy to reach them. One part of this is developing your own brand. Ask yourself some key questions:
What sets you apart as a financial planner?

Why should people choose to work with you?

What image do you want to portray to your clients?
Once you've considered these questions, you can start to develop your personal brand. Remember to align your branding with your target audience. Don't market yourself as a risk-taking maverick if your ideal client is a middle-aged retiree. 
Encourage referrals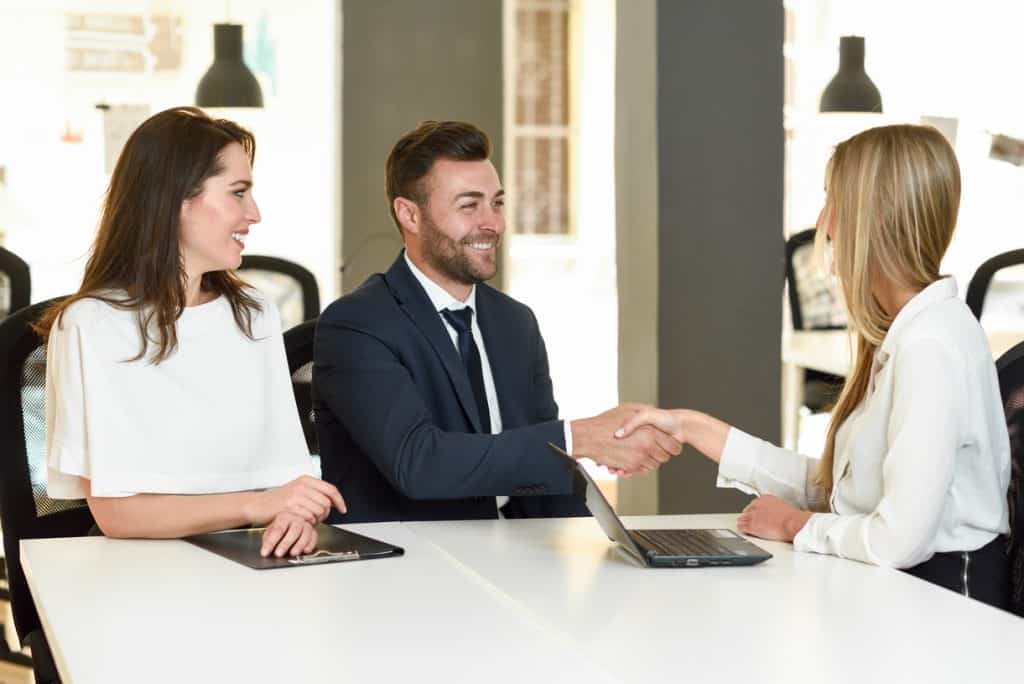 Referrals are an excellent way to build your client base. Many people consider word-of-mouth to be the best source of "advertising." They would much rather work with someone recommended to them by a trusted friend than just choose someone from a list of Google search results.
Of course, we'd like to be such excellent financial planners that our clients just can't help gushing to their friends and family members about our services. But the reality is that it can be hard to get clients to recommend you simply because a lot of people aren't comfortable talking about money with their social contacts. In many cases, you need to give your clients a little nudge if you want them to refer you to their network of friends.
There are many ways to create a referral program, but most of them center on rewards. Consider offering your clients tokens of appreciation for recommending you. You might send them a gift card for lunch or dinner at a local restaurant or offer them a free consultation on a "bonus" subject like estate planning or investing. Make sure you offer rewards that people actually value – few people really want another calendar magnet or branded bottle opener.
Generate leads with opt-in content
When you're creating content for your website and social media profile, think about how you can use that free content to generate leads for potential clients. The idea is to offer a valuable resource in exchange for a potential client's email address. Some examples are an e-book about estate planning or a Budgeting 101 webinar.
Make sure the resource you are offering is something your clients actually want. You're representing yourself and your services with this material, so develop high-quality, accurate resources. Finally, respect people who give you their email addresses. Don't spam them with thousands of marketing emails, and make it easy to unsubscribe.
Develop valuable partnerships
A great way to get your name out there as a new financial planner is to develop partnerships with other companies and brands. These collaborations should be beneficial for everyone involved. So think about what you're offering to potential partners as well as what you want from them.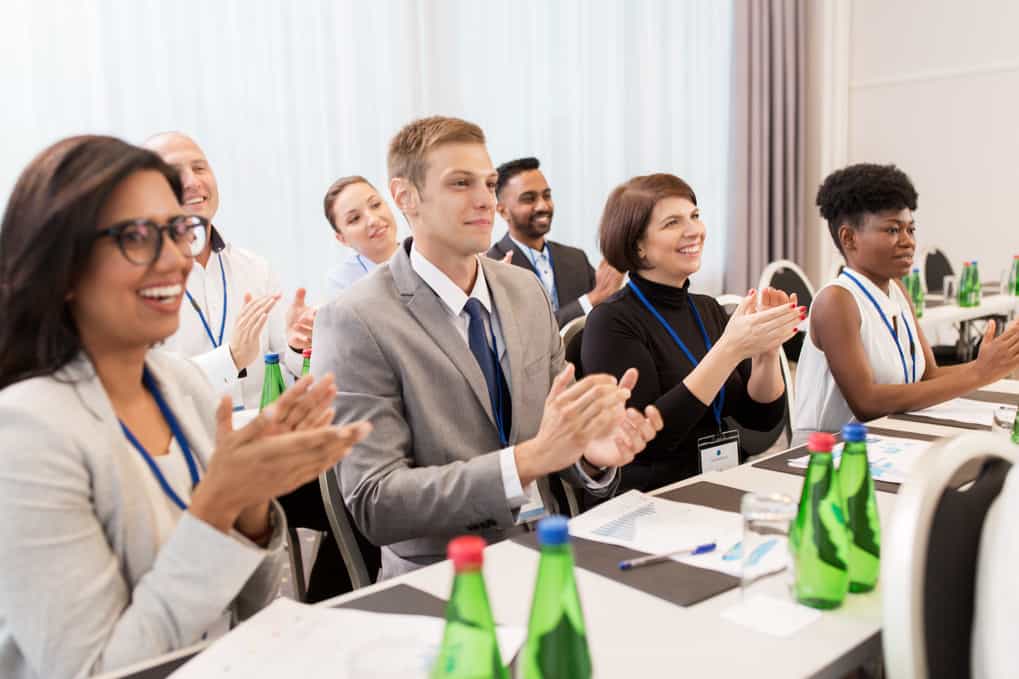 For example, you might offer a money management seminar at a local community center or library. Maybe you could create a timely, relevant presentation to present as a guest on podcasts. You could offer a budgeting crash course for college students. A good partnership should offer valuable content to your audience and benefit all the partners involved.
Network with other financial planners
It may seem counterintuitive to network with other financial planners. After all, they're your competition, right? This attitude is unfortunately common in our profession, but the truth is that it's far better to see your fellow financial planners as allies, not enemies.
Building a network of other financial planners offers you countless benefits. 
Hearing different perspectives

Learning new things

Discussing news and trends in financial planning
Getting to know other financial planners is one of the best things you can do for your career. Your network can be a source of client referrals, job opportunities, and encouragement. Plus, it gives you the chance to give back to the financial planning community. You can connect with other planners online, at your local Financial Planning Association® (FPA®) chapter, at conferences, and through events like the FPA Virtual Externship.
Give your clients the best experience
Financial planning is such a personal service. People need to feel extremely comfortable with you to be willing to talk about the minute details of their money management. It's essential to make sure you're creating a safe, encouraging environment for your clients. They need to know that they can trust you to always act in their best interests.
Of course, you should want to do this anyway as a financial planner. Helping people manage their money without adding shame or judgment to the mix is something that motivates lots of financial planners. I know it's something that's really important to me.
But an extra benefit of providing this level of service to your clients is that they're likely to stick with you for the long haul – and they're likely to recommend you to their network of family and friends. Building up a solid reputation can also be important for career advancement in this profession.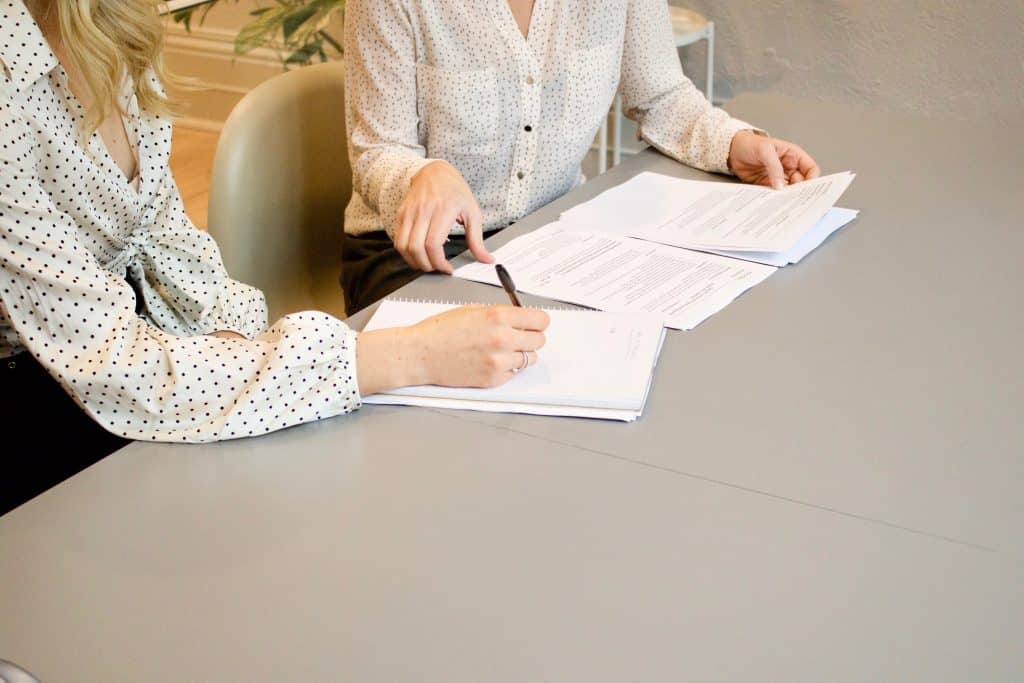 Work hard and be patient
It takes a while to build a solid client base, especially when you're just starting out as a financial planner. But it is something you can achieve by focusing on a few things. The biggest thing to remember is that your clients and colleagues are people who want to be treated with respect. When you treat people well, they recommend you to others, which is the best way to grow your clientele organically.
I'd love to hear your stories and tips for building a loyal client base! Feel free to share in the comments below.
Want more career tips and conversations with other financial planners? Join the Amplified Planning community today. Signing up with your email gives you access to our online forums and weekly newsletter full of advice and thought-provoking topics. Join today!