Top Resources for New Financial Planners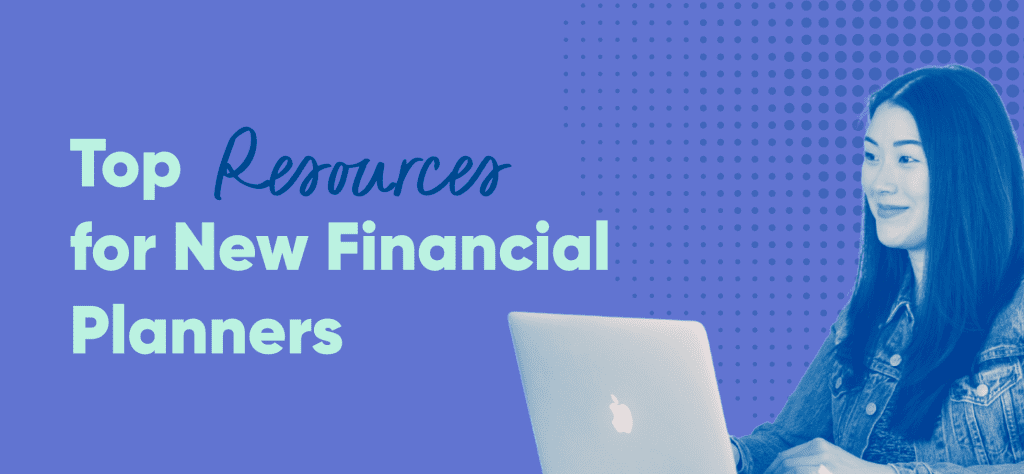 One of the best things about being a financial planner in the age of the internet is easy access to countless resources and trainings that help you hone your skills. There are also many communities of like-minded professionals ready to encourage and learn from each other. 
However, the internet is also home to lots of misinformation, sketchy "professional development" roles or training, and financial "experts" who are just there to make money off new planners. And it can be hard to tell the difference between a legitimate resource and a money-making scheme, especially when you're new to this profession.
So we've put together this list of legitimate, helpful resources for new financial planners. You can use it to find some ways to expand your financial planning education and get different perspectives on various aspects of this profession.
Your Local FPA Chapter
There are many benefits to joining the Financial Planning Association (FPA), which is a professional society for financial planners. Membership gives you access to job postings, career advice, conferences, and learning materials, along with plenty of other resources.
But one of the biggest advantages to joining the FPA is the chance to participate in your local FPA chapter. There are 80 active chapters across the country, so chances are you can find one in your area. This is a fantastic way to connect with other financial professionals in your local area and build a robust network as you advance your career.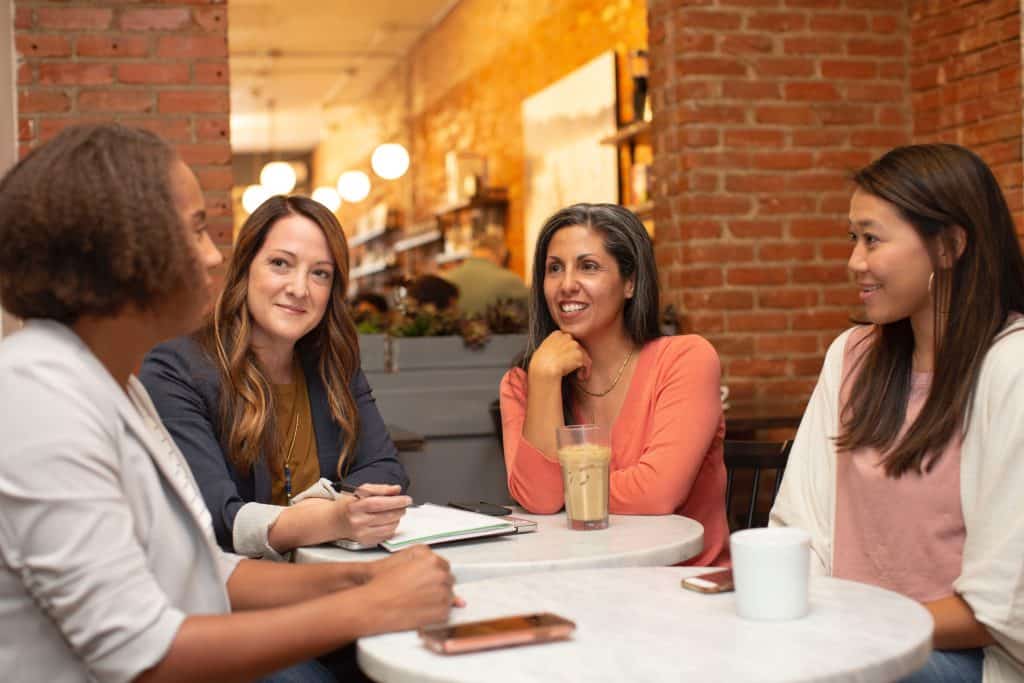 ThinkAdvisor
ThinkAdvisor is an excellent online source for members of various finance professions. It caters to financial planners as well as those in wealth management, regulation/compliance, technology, insurance, and retirement planning. 
The website includes a range of news articles and commentary about relevant topics. You can also find details about trade shows, events, and webcasts. Along with the site itself, ThinkAdvisor offers newsletters, several podcasts, and an online research center featuring whitepapers, e-books, and case studies.
Dominique Henderson JumpStart YOU University
More of a video learner? ​​The Jumpstart Community for Financial Professionals is a great place to start. Dominique's YouTube channel is organized based on where you are in your career — whether you're just starting out, a career changer, or an established financial planner. 
Most of the videos are pleasantly short, packing tons of information into an efficient and enjoyable format. Subjects range from financial planning career advice to financial management topics such as investing.
Michael Kitces
Michael Kitces offers a ton of technical advice and extensive knowledge in practice management and career advancement. His blog, Nerd's Eye View, is a great resource for everything from technical investing news to how to improve your financial planning brand. He also hosts the Financial Advisor Success Podcast, which has a ton of great hosts and even more insights into how to advance your career and your skills. 
The Wall Street Journal
Perhaps one of the most well-known and influential publications about financial issues, The Wall Street Journal has content on just about every topic related to money. Readers can learn about everything from gold prices to international politics and their effect on wealth throughout the world.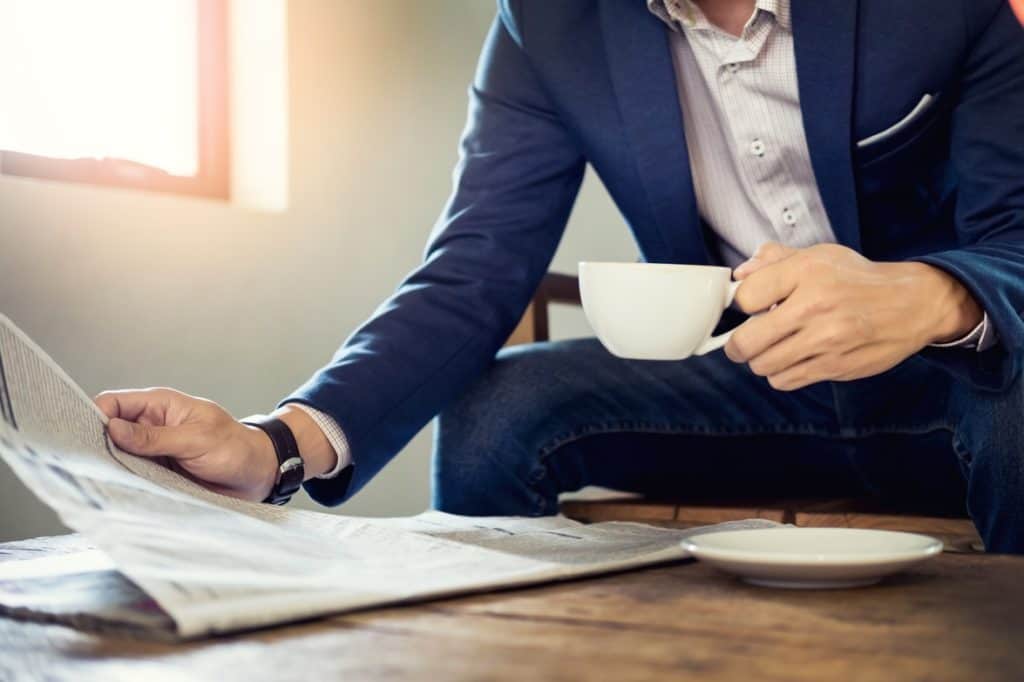 You can subscribe to the classic print edition of the paper or the online version, and there are also WSJ videos and podcasts. The range of content includes news stories, opinion pieces, and research data. Whether you're a brand-new planner or a seasoned professional, chances are you can find something to read about in the WSJ just about every day. 
You can subscribe to the classic print edition of the paper or the online version, and there are also WSJ videos and podcasts. The range of content includes news stories, opinion pieces, and research data. Whether you're a brand-new planner or a seasoned professional, chances are you can find something to read about in the WSJ just about every day. 
DealBreaker
DealBreaker is an online resource designed for young professionals in the finance world. It covers some of the most cutting-edge financial topics, such as cryptocurrency. 
Most DealBreaker content focuses on current financial industry trends and personalities, so it offers a unique perspective that's an excellent complement to a traditional source like the WSJ. Along with news and commentary, the site offers some comedic content for entertainment.
The FPA Virtual Externship
Finally, if you're looking for an "event" that can really help you launch your career, consider participating in the next FPA Virtual Externship. An eight-week experience designed for motivated students and new financial planners, the externship can also be an excellent choice for seasoned professionals transitioning into financial planning from other industries.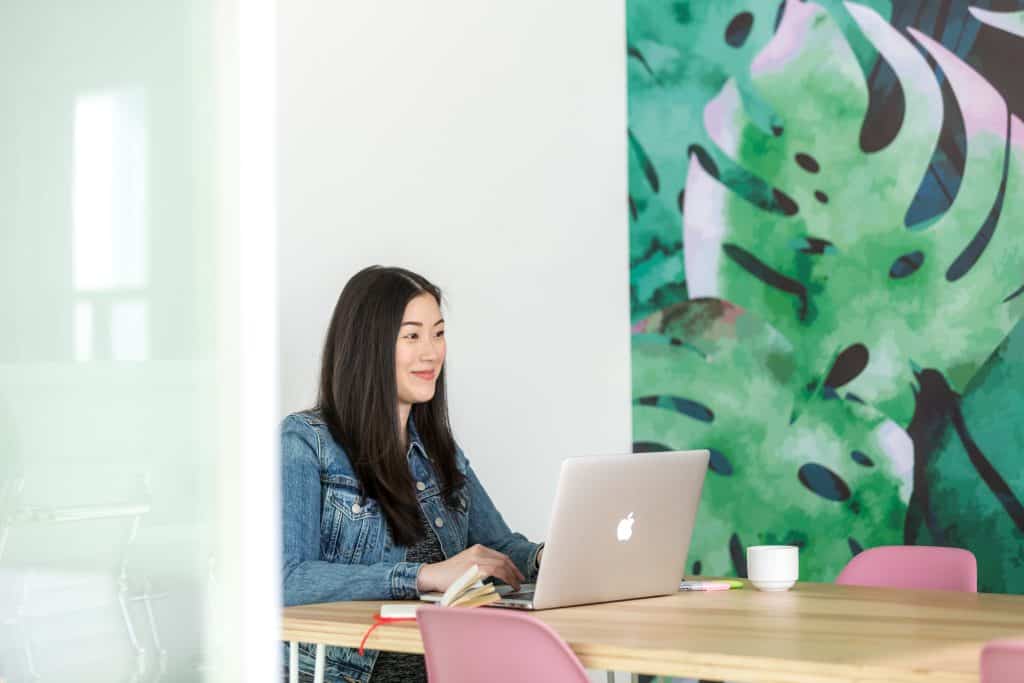 The Externship is completely online, so you can access it from home, school, or wherever you have an internet connection. It's taught by Certified Financial Planner™ experts who offer varied perspectives and tried-and-true advice. The curriculum is designed around real-world financial planning scenarios and gives students the chance to get some hands-on planning experience.
Amplified Planning CORE
You didn't think we'd go through this whole article without talking about our program, did you?
Amplified Planning CORE is a monthly video training resource, where you get to "sit in" on one of our client meetings — recorded and virtual, of course! You'll get access to videos that walk you through our financial planning process, and even have "play-by-plays" that reflect on:
Why a certain recommendation was made

The thought process the planner went through

Any unique circumstances the clients are bringing to the table
Plus, for just $30 a month, you'll be able to execute on a financial plan and any relevant needs for the client. If you submit all the materials for the month, you can get 20 CFP® experience hours, or 2 CE hours! Learn more about Amplified Planning CORE here.  
A Little Extra Work Can Pay Off Big
Taking the time to augment your working experience and formal education with extra knowledge can help you grow your career and build a valuable network of other financial professionals. It may take a little time to learn which type of resources (videos, blogs, magazine articles, professional communities) are most helpful for you, but that is time well spent.
One of the best ways to learn more about this profession is from other financial planners. Do you have some excellent resources to share? Or advice about sites that are best avoided? List them below in the comments!
The Amplified Planning online community is a wonderful resource for financial planners in all stages of their careers. Add your email address to get access to our weekly newsletter and online forum for deep discussions on relevant issues. Join today!