How Motherhood Has Made Me a Better Financial Planner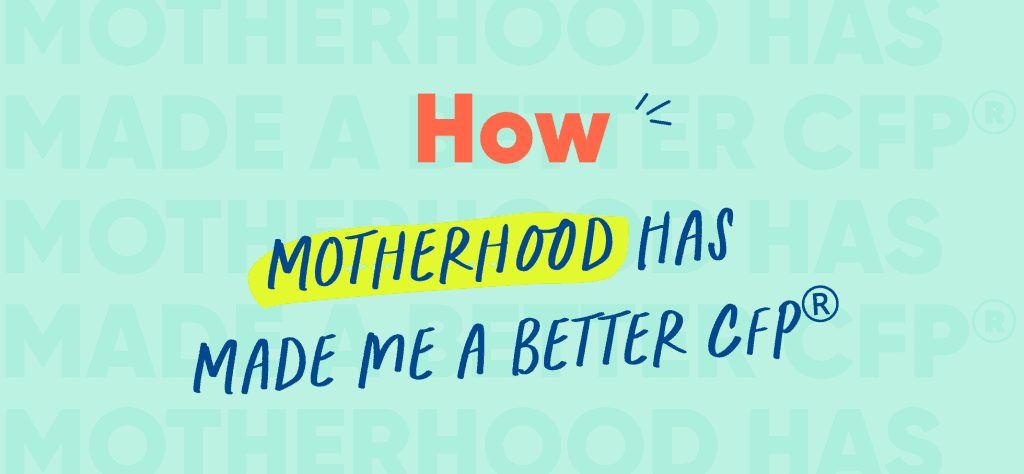 Are you a new (or expectant) mom? Or do you want to have kids one day? Are you wondering how motherhood will affect your CFP® career? (Partners and spouses, stick with me – I promise this applies to you, too.) 
I had the same questions before I had my first child, and it was a stressful and emotional time. I definitely heard some doom-and-gloom predictions about how it's impossible to have both a family and a fulfilling career.
Well, I'm here to challenge that idea. I've found that motherhood has vastly improved my career and made me a better financial planner and business owner. And I think you can have the same experience if you approach things with the right perspective.
Discovering your strengths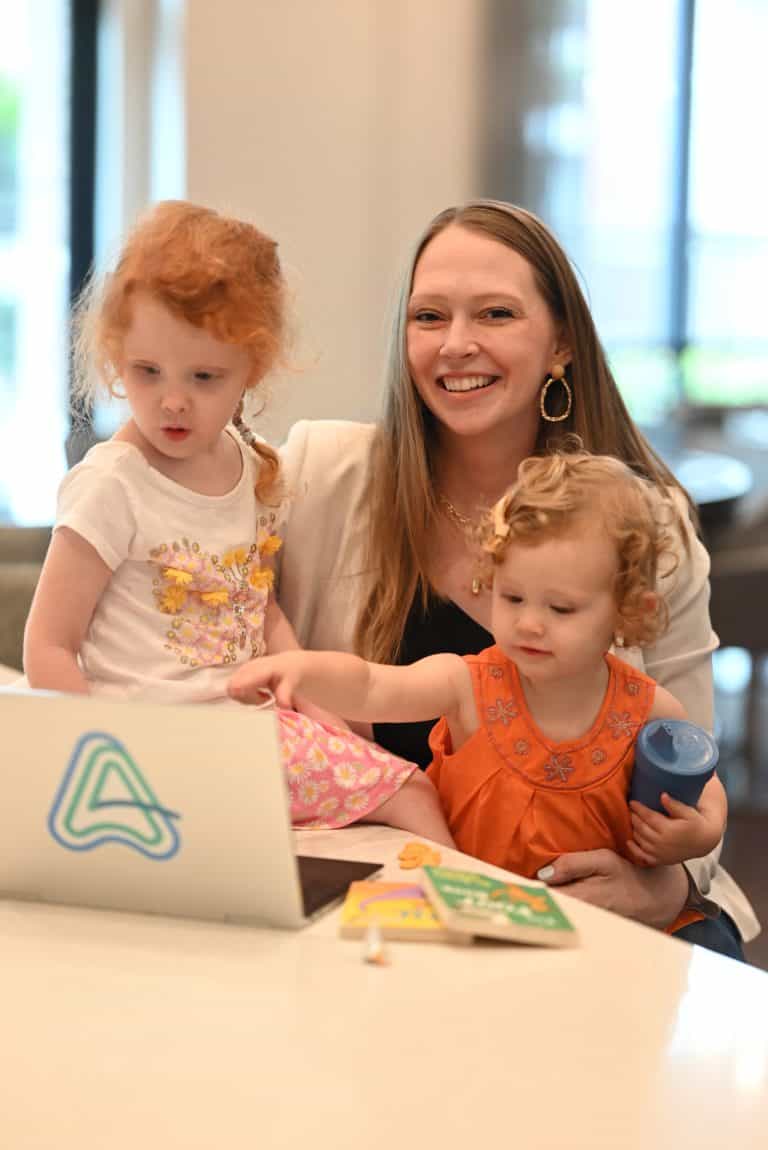 Having children has changed my perspective for the better. It's made me more confident because I overcame challenges and became more attuned to my own strengths. 
It's common to experience anxiety and fear as a new mom – I know I did! But then I had a child, and I figured things out and realized that I could do it. Having children is difficult, but it gives you the opportunity to find out that you really do know what to do. You start to trust yourself and your ability to handle stuff – even the most challenging things!
Recognizing your weaknesses
While motherhood can help you build confidence in your strengths, it can also shine a light on your weaknesses. That might sound like a negative, but it's not – especially as a business owner. 
As long as you have the mindset that you can do it all, there's not a lot of motivation to build a team you can rely on. When you're growing your practice, even if you're a solopreneur for a while, you need to learn how to delegate and trust others to get stuff done. It's a lot easier to give up that control and start trusting your team when you're faced with the reality of not being able to do it all yourself.
Between taking maternity leave, being an exhausted new mom, and having many more demands on my time, motherhood has helped me make peace with the fact that I can't do it all – and that's OK! Recognizing my limitations pushed me to innovate – to find new ways to do things and hire a team of people I can rely on.  It's made me figure out what I truly value so I can build a practice that's sustainable and joy-filled.
Building a stronger business
Motherhood has given me a new perspective on time. I only have so much time, and I have to decide how to spend it based on my priorities. Before I had kids, I could just power through busy seasons, using evenings and weekends to catch up when I needed to. I can't do that anymore. My time after 5:00 p.m. belongs to my family. So I've had to adjust my expectations and projects, so I can balance my responsibilities at home and at work.
Biz Stone said that "Constraint inspires creativity" — and this is one of my favorite quotes because I've experienced that reality so often in my work. Figuring out my own priorities, strengths, weaknesses, and values have allowed me to serve my clients better. If you're willing to learn, be humble, and make changes, you'll come through difficult seasons as a better financial planner.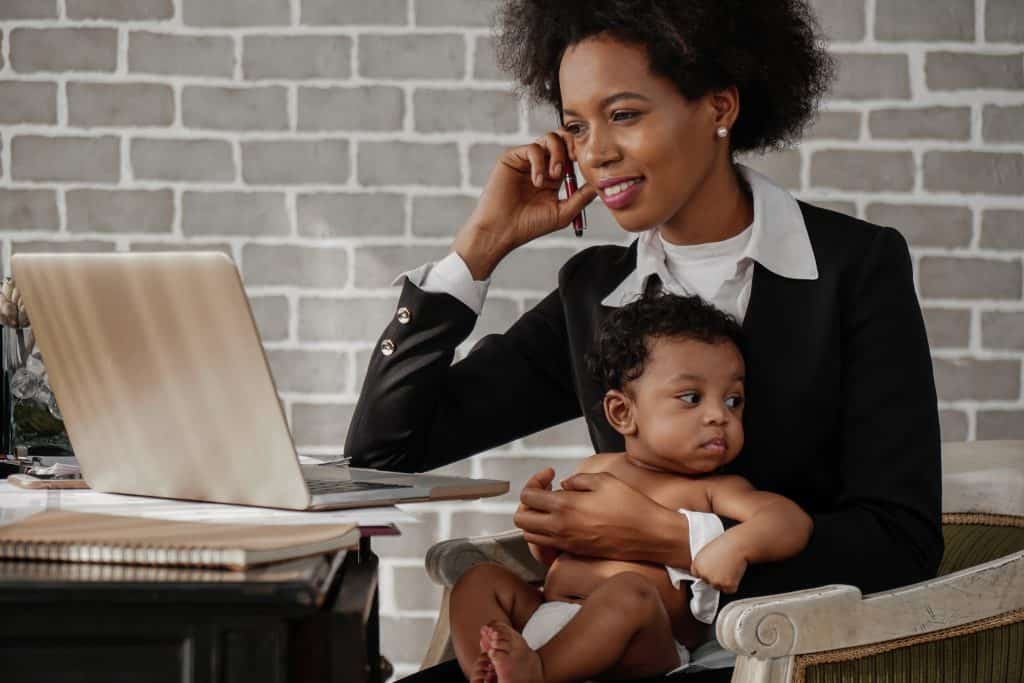 Dealing with all the uncertainties of motherhood has helped me build a business that's flexible and resilient. I've learned how to react to unexpected challenges, whether they're my own or my team's. My practice is better prepared to handle unforeseen circumstances, and I have a clearer sense of my own purpose, values, and goals.
The challenges of parenthood create better financial professionals
The bottom line is that becoming a parent changes your life forever. And those changes apply to your work life as well. But that's not a bad thing. With the right perspective, you can use the challenges of parenthood to build a practice that's strong, resilient, and based on your own values.
Has motherhood had a positive impact on your career? Are you an expectant mom wondering how to prepare? Add your thoughts in the comments!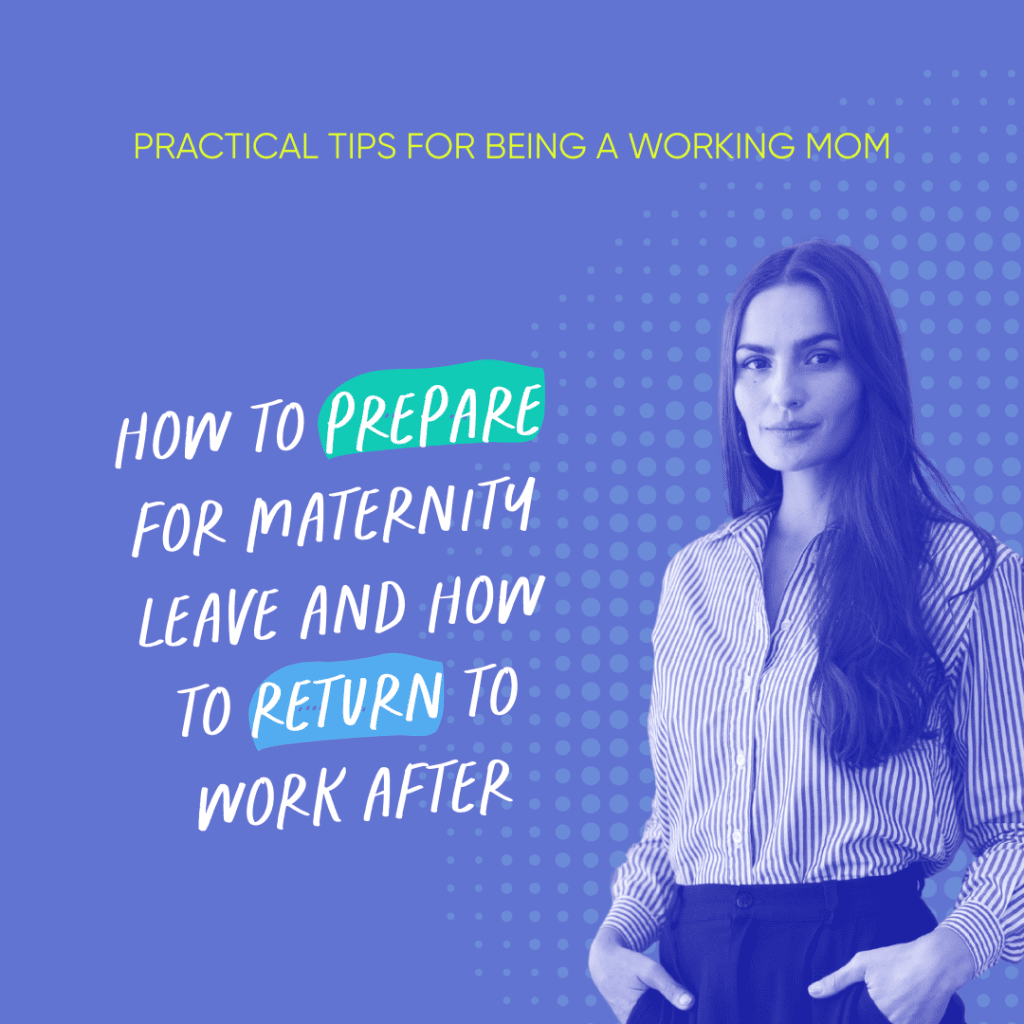 Want more resources about being a mom and a CFP®? I'm hosting a live four-part series on LinkedIn covering motherhood as a financial planner and business owner. Sign up here to get access to all four live events, including a women-to-women Q&A on Zoom. If the live events don't fit your schedule, don't worry – I'll send you the recordings. The first live discussion is September 22 and covers planning for maternity leave. Register here, and I'll see you then!