Stop Measuring Your CFP® Career by Other People's Benchmarks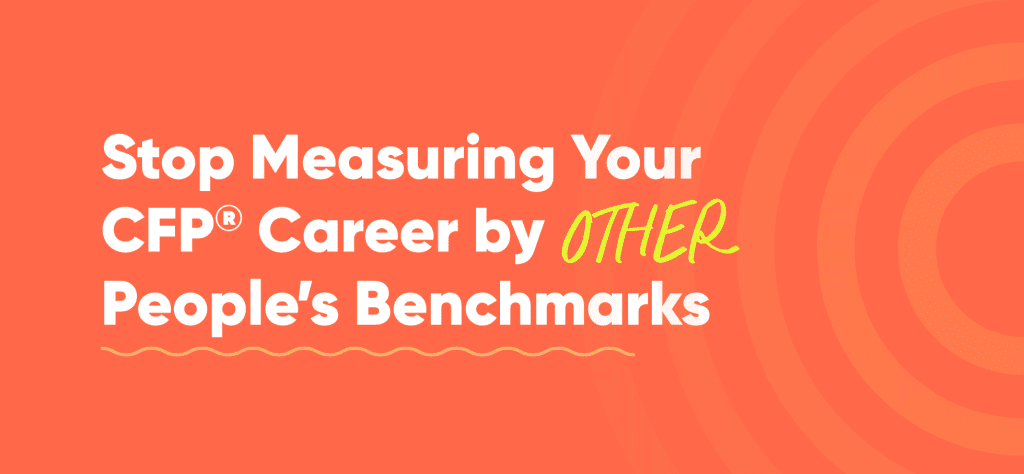 How do you know whether you're succeeding in your career?
It's easy to look at others in this profession and compare yourself to them using some basic metrics: income, number of clients, and AUM. This feels like a straightforward approach – you can quickly see how your own career matches up in these areas.
But even though this method is simple, it's often less than helpful. Comparing yourself to other financial planners, especially those who have been doing this longer than you, can quickly lead to feelings of discontent and failure. When you just focus on your income or the number of clients you have, you might feel like you're falling behind.
So what should you do instead? If you stop defining success by your income and the number of clients you have, how do you know whether you're moving forward in your career?
Not everyone has the same goals
The first thing to do is recognize that objective benchmarks might be common, but they aren't universal. Sure, there are some financial planners who focus solely on raising their income by a certain amount each year or adding so many clients per quarter. But you might not have those same goals, and that's OK!
Objective benchmarks, like income and AUM, aren't always the best ones to focus on. They don't account for the unique motivations and circumstances that affect each of us.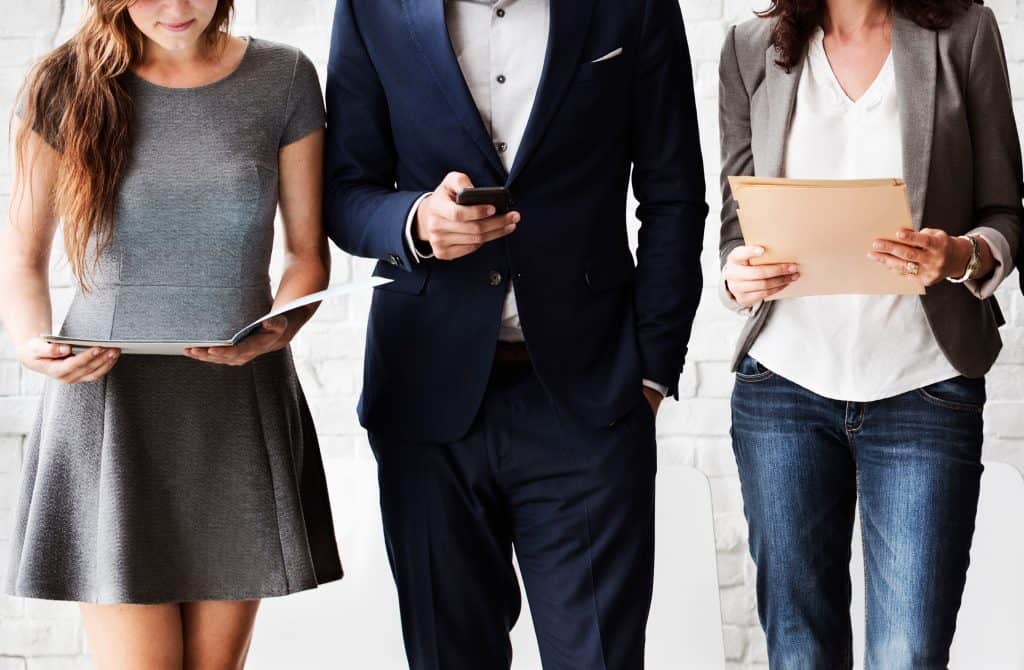 Someone who is just starting out in this profession might primarily focus on determining whether this really is the right career for them. A financial planner who has lots of things going on in their personal life (e.g., young children, health issues) might be looking for a way to build a flexible schedule without losing clients. A seasoned CFP® professional might want to spend the last few years before retirement training new planners rather than taking on more clients.
Objective measurements aren't the only benchmarks
Fortunately, there are countless ways to measure your success without fixating on traditional metrics. This is something I've experienced in my own practice as well.
My current career goals aren't the same as they were a few years ago. If I was just thinking about goals like growing my business to 100 clients or hiring a certain number of financial planners, I might be upset, because I haven't reached any of those benchmarks. 
But in reality, I know that those goals aren't important to me right now. At this point in my life, I need to be patient with my career and focus more on things like optimizing my work schedule and spending time with my kids. And by those metrics, I'm definitely succeeding!
What are your personal benchmarks?
One of the best things you can do for yourself (and your mental health) is to define your own benchmarks of success. So, what is most important to you? How do you want to define success in your career?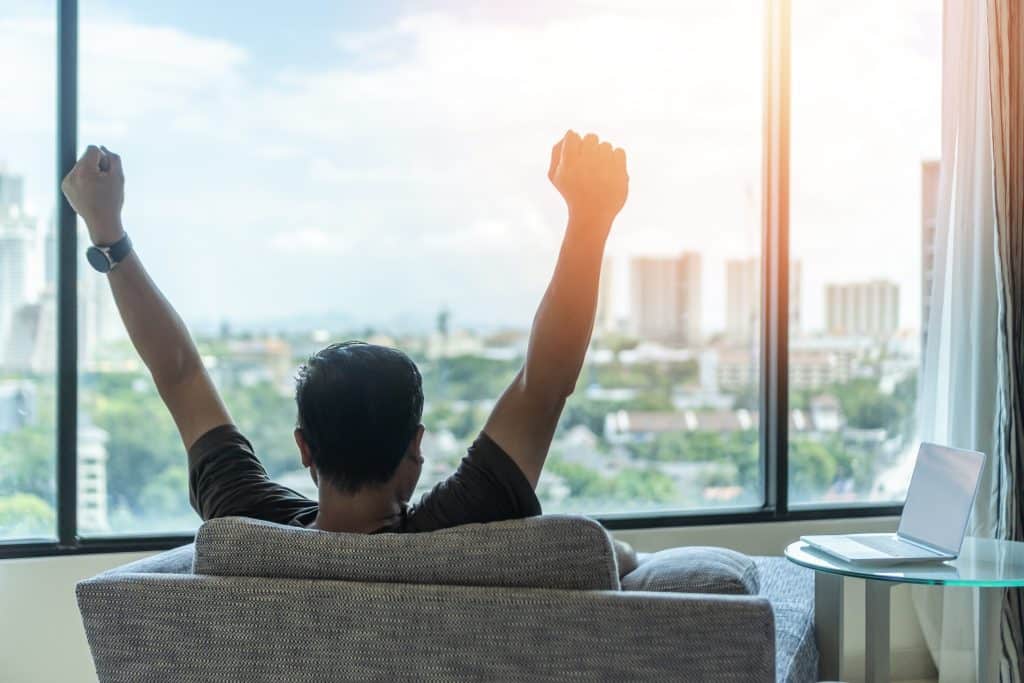 Maybe you want to have a flexible schedule or exclusively work from home. Or maybe you want to build your client base as fast as possible so you can look at retiring early. Perhaps you want to find a job at a firm where you can get one-on-one mentorship from an experienced CFP®. Maybe success is as simple as getting up each morning excited to go to work because you love your job.
Find and pursue your own definition of success
It's easy to feel like you're behind if you judge your career by other people's metrics of success. But the truth is that you're right where you need to be. Instead of getting caught up in unhelpful comparisons, figure out what your own definition of success is, and then focus on meeting the benchmarks that matter to you.
How do you define success and measure your progress? Add your thoughts in the comments!
While it's not the best idea to define your success by other people's careers, there are still plenty of things you can learn from other financial planners. Being part of a professional community gives you the chance to experience other perspectives and share your own expertise. Sound intriguing? Then join the Amplified Planning community today. You'll receive our weekly newsletter and get access to our online forum. Sign up for Amplified Planning today!