Taking Maternity Leave When You're a CFP®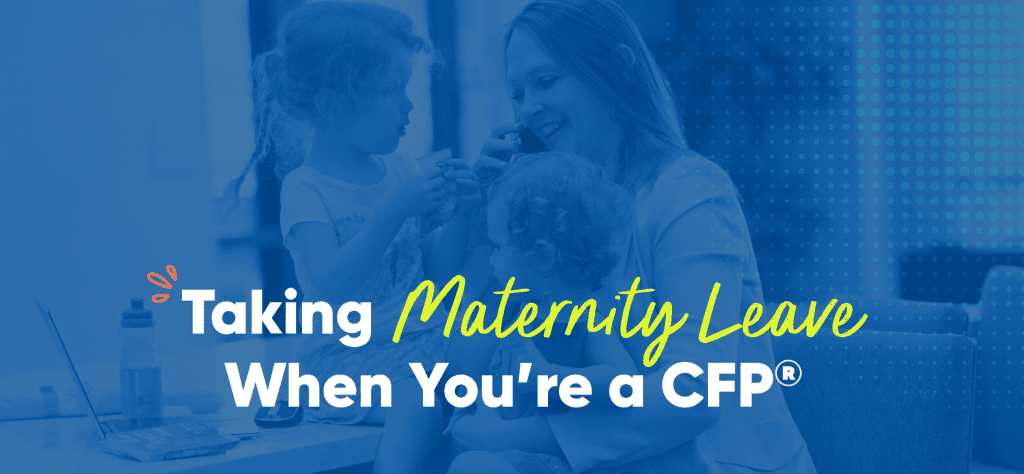 Taking maternity leave can be stressful, especially with your first child. You might feel guilty about taking time off or worry that your clients will desert you. You may feel anxious about transitioning back into your job once the baby is born. All those fears are natural, but they don't necessarily reflect reality. Most clients are understanding, and careful preparation can ensure your practice runs smoothly until you return. 
I'm getting ready to deliver my third child, and a big part of that process is planning my maternity leave. This is a crucial step for any CFP® who is preparing to have a child. Maternity/paternity leave can be a completely awesome experience, or it can be a couple months of stress and exhaustion. 
I've actually had both experiences, and I'm sharing my "Tale of Two Maternity Leaves" in hopes that you'll find some encouragement and tips from my experience. While the "worst of times" experience was challenging, it did teach me a lot. I'm using those lessons as I prepare for my new baby, and I hope my story can help you prepare to expand your family.
The best of times
With my first child, the whole maternity leave experience was essentially perfect. I did have some anxiety and trepidation going into it – my practice was small, and my paraplanner and I handled almost everything ourselves. I knew my clients would have to wait until I returned from maternity leave for their regular sessions, and part of me was worried they would get upset and leave.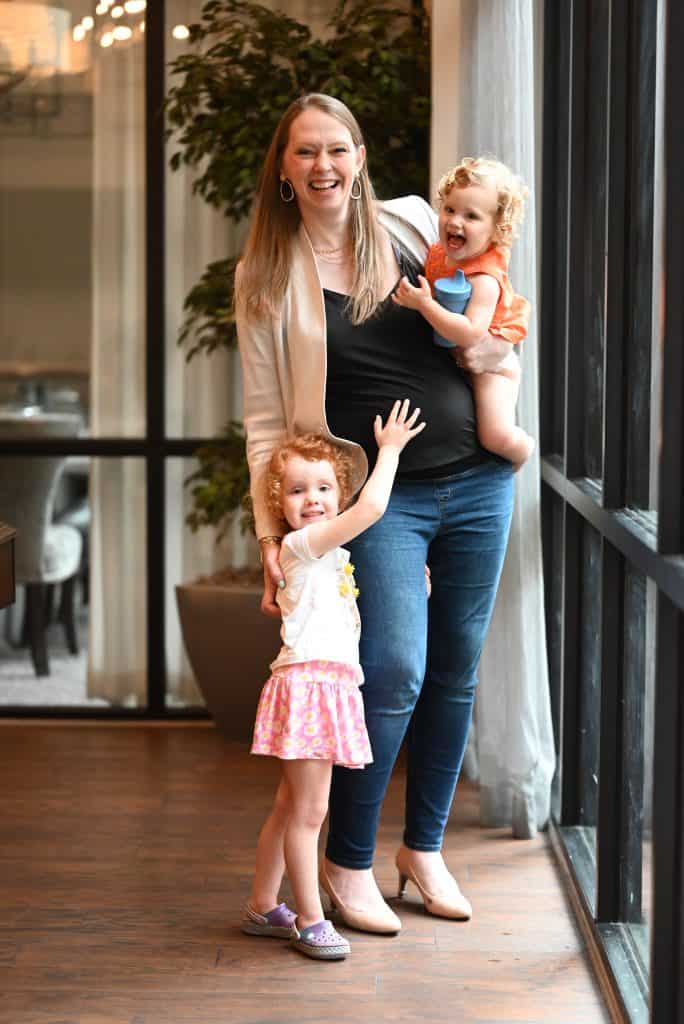 But what actually happened was quite the opposite. My clients were wildly supportive – they happily rescheduled meetings and deferred to my maternity leave schedule. I even had clients sending me cards and gifts! I did have a client with a time-sensitive emergency a couple of weeks into my maternity leave, but I was able to go into the office to help them, and I felt really good about it. 
After that, I gradually increased my work time over the next few months. My husband and I were able to successfully sleep-train our baby (which I know isn't the right choice for everyone), so her schedule was predictable when I went back to work. Plus, I took her into the office with me often – I had lots of meetings with my paraplanner and even my clients while I was holding her on my lap. All in all, it was a very smooth transition back to the office. 

The worst of times
The maternity leave experience with my second child, however, could not have been more different. By this point, my practice was much larger. I had more clients, more employees, and many more responsibilities. We had already held the first FPA Externship and were in the midst of planning the second one.
My second pregnancy was very difficult, and my husband and I also had our toddler to take care of. I struggled a lot throughout my pregnancy, and there were many times when my husband and I thought that an extended hospital stay might be necessary. Thankfully, that didn't end up happening, but my daughter did arrive a month early. 
The timing wasn't ideal – she was born in late February 2021 during the historic winter storm that hit Texas. We went without running water for a while right before the birth and were worried about losing power. It was a rough time and a challenge for me personally as I realized how much control I want to have over my life and business compared to how much control I actually (don't) have.

On top of that, I didn't have everything in place for my maternity leave. My team and I missed out on a month of crucial planning and preparation because my daughter was born early. I also have a couple of staff members who were leaving at the time, so that added more complications to an already stressful situation. It was a lesson in how being a business owner can be extremely difficult and one of the first times I really understood why many people want to be employees rather than employers.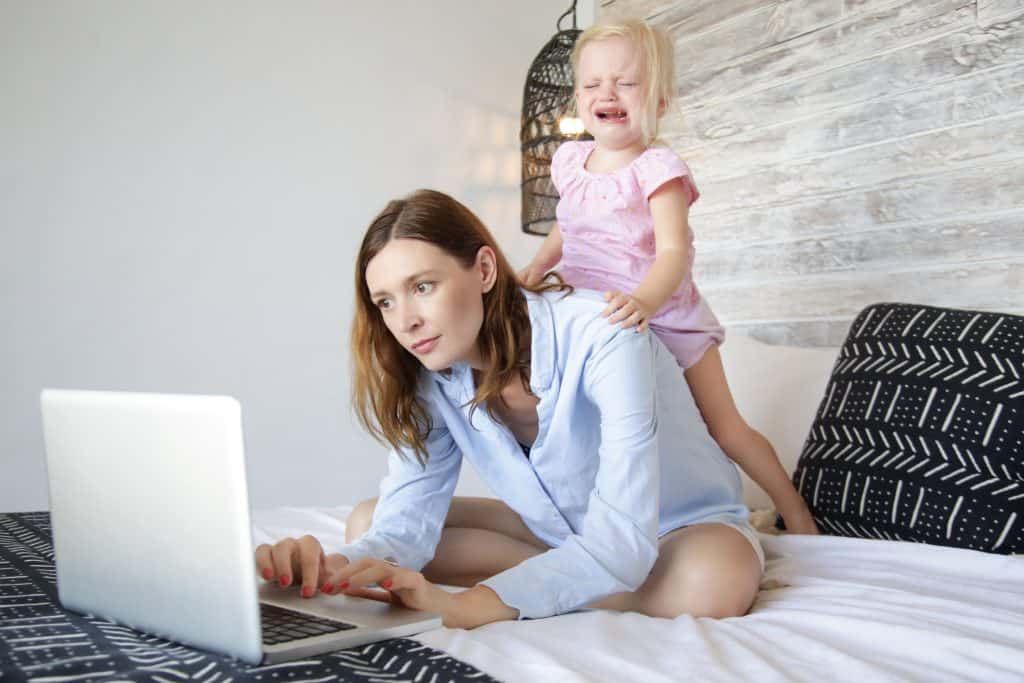 The most realistic of times 
Maternity leave with my second child was nothing like the idyllic experience I had with my first child. I spent the following year fighting burnout and feeling overwhelmed all the time. But as hard as that was, there were some good things that came out of it.
I learned a lot of lessons that I'm trying to implement with my third child. I'm making sure I have the support and resources that I need so I'm as ready as possible when my third child is born. I'm trying to balance my family and work roles well. 
I want to go into this maternity leave with realistic expectations and as much flexibility as possible. I don't know whether it will be more like my first or second leave, or somewhere in between. But I do know that I have more experience and a stronger team this time around, so I feel confident that I can handle whatever happens.
Maternity leave requires planning and flexibility
If you're worried about taking maternity (or paternity) leave, you're not alone. It can be a stressful and emotional experience, especially the first time.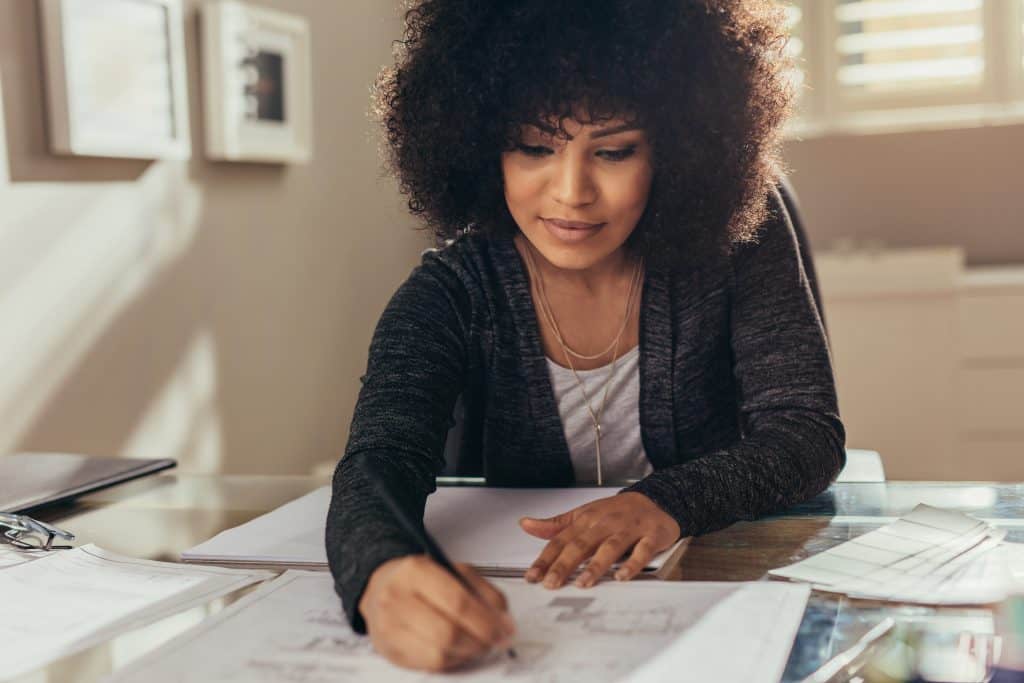 Taking the time to prepare as much as possible can give you peace of mind and allow you to enjoy your time at home without worrying about your clients. And while unexpected circumstances (like an early birth) may not align with your carefully made plans, you can make the best of things by being flexible and creative. Trust yourself, your partner, your team, and your clients – they'll be there for you when you're ready to return.
Have you ever taken maternity leave? Add your best tips or top questions in the comments!
Ready to hear more about being a mom and a CFP®? I'm hosting a live four-part series on LinkedIn covering motherhood as a financial planner and business owner. Sign up here to get access to all four discussions, including a women-to-women Q&A on Zoom. 
If you missed the first two live events, don't worry – I'll send you the recordings. The next live discussion is September 29, and it's all about transitioning from maternity leave back into the workforce. Register here, and I'll see you then!