How to Get Your CFP® Certification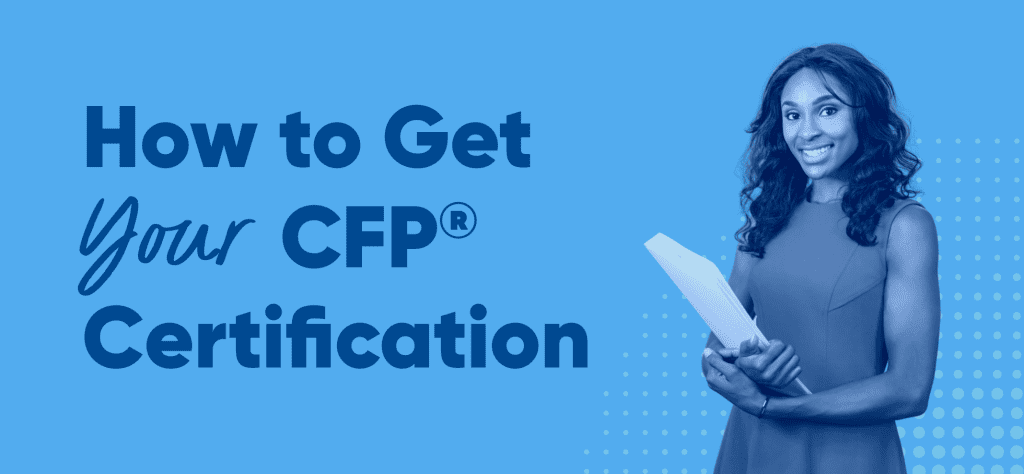 Are you thinking of getting your CFP® certification? Becoming a Certified Financial Planner™ is a rigorous process, but it's a fantastic option for many financial professionals. Your CFP® credentials can make you a desirable employee and show your clients that you are a leader in your profession. 
The CFP® certification is something many people look for when choosing a financial professional. According to the Certified Financial Planner Board of Standards, Inc., 90% of consumers consider a financial advisor's certification to be important. 
The CFP® certification process has several components, including education, examination, and experience. You must also meet certain ethical standards. If you're ready to pursue your CFP® certification, here are the steps.
Complete the CFP® Education Requirements
There are two parts to the CFP® education component. You must earn at least a bachelor's degree from an accredited college or university, and you must complete university-level financial planning coursework. 
Your degree can be in any discipline, which means if you are moving into the financial planning profession from another field, your original degree can still fulfill the requirement. However, some degrees can qualify you for an accelerated CFP® certification path. For example, if you hold a Ph.D. in financial planning, economics, business administration, or finance, you may qualify for the accelerated program.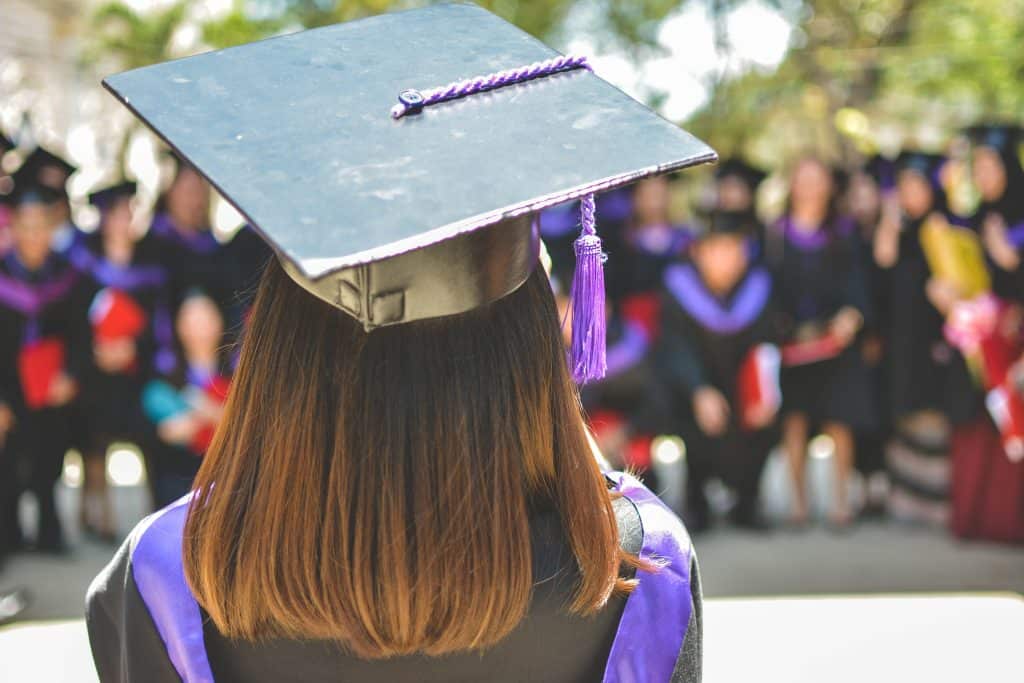 You don't need to have your degree before taking the certification test. However, you must complete your degree within five years of the date you pass the CFP® exam.
Along with earning a bachelor's degree, you must also complete six specific financial planning courses. You have to do this through a CFP Board Registered Program, which is offered by many educational institutions. You can find traditional classroom programs as well as online options. 
Pass the CFP® Board Exam
To get your CFP® certification, you need to pass the CFP® exam. This rigorous test covers many different topics, including financial planning, taxes, retirement planning, risk management, insurance, estate planning and now behavioral finance.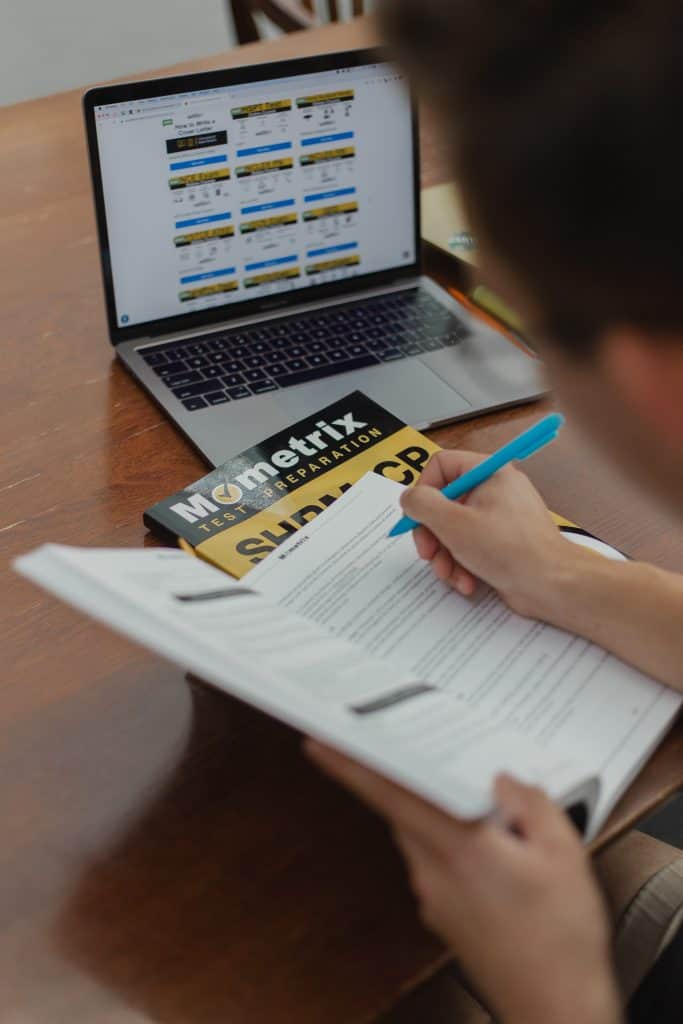 The exam is challenging; the pass rate for the November 2021 exam was less than 60%. If you don't pass, however, you may retake the exam. Your results include details about your performance in each of the Principal Knowledge Topics on the test. You can use this information to guide your studies before retaking the exam.
You will receive your preliminary results immediately after taking the test. However, it may take up to a month after the testing window closes to get your official results, which are delivered via email.
The exam is offered during a week-long testing window three times every year: in March, July, and November. Registering early may lower the cost of taking the exam.
Accumulate Enough Hours of Financial Planning Experience
Becoming a CFP® professional isn't just about education and scoring well on the exam. You also need to build up many hours of experience in the profession. This experience requirement ensures that you will have the practical knowledge and hands-on techniques you need to give your clients the best financial planning experience.
There are different paths to fulfill the experience requirement, and you can complete your hours before or after you take the exam. The number of hours you need depends on what type of professional experience you complete.
The Standard Pathway for CFP® certification is to earn 6,000 hours of experience. To qualify, your professional experience must be related to the financial planning process.
The other option is to choose the Apprenticeship Pathway. If you can earn your experience under direct supervision from a CFP® professional, you only need 4,000 hours of this type of apprenticeship experience to meet the certification requirement.
Fulfill the Ethics Requirement
The final element of getting your CFP® certification is related to professional ethics. In pursuing this certification, you must make a commitment to the CFP Board to act ethically as a fiduciary, and you must pass a background check.
As a Certified Financial Planner™, your ethical commitment means you agree to act in the best interest of the client at all times. You must follow the high standards laid out in the CFP Board's Code of Ethics and Standards of Conduct.
CFP® Certification Can Take Your Financial Planning Career to the Next Level
To earn CFP® certification, you need to meet the CFP Board's requirements for education, experience, and ethics. You also need to pass the CFP® exam. Becoming a Certified Financial Planner™ is a fantastic way to advance your financial planning career and improve your ability to deliver the best experience to your clients. Plus, you can get 20 CFP® experience hours each month.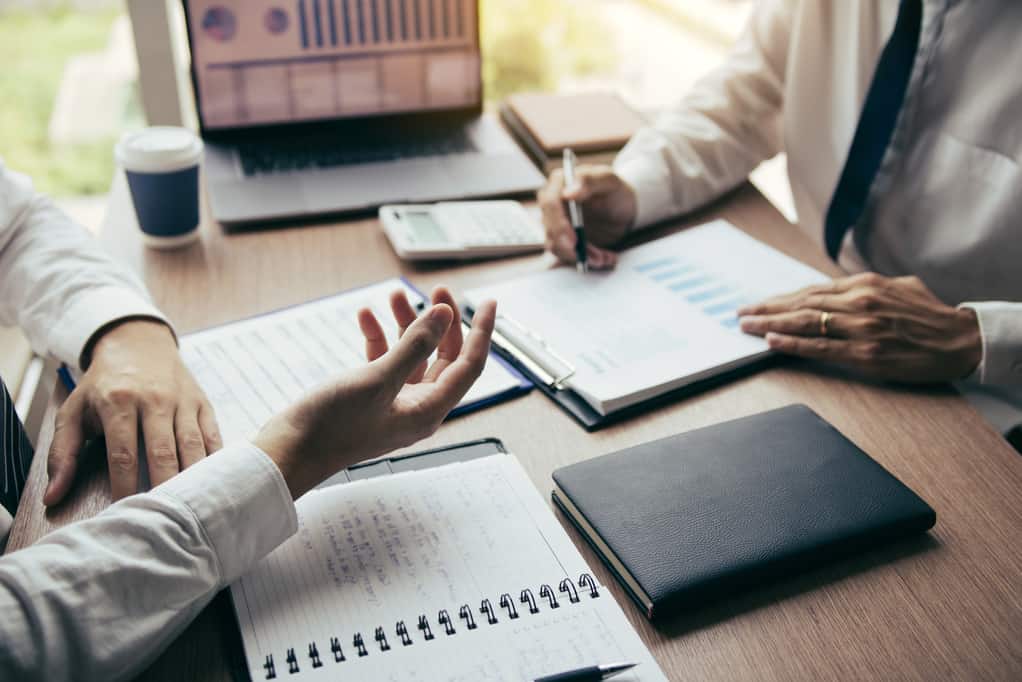 Want more career advice and relevant discussions with other financial planning professionals? Join Amplified Planning for access to our in-depth newsletter and vibrant online community. Sign up with your email today!