INTERNSHIP / EXTERNSHIP PROGRAM
AND FINANCIAL ADVISORY FIRM TOOL KIT
your firm's internship program
meets the content, structure and expertise of
THE EXTERNSHIP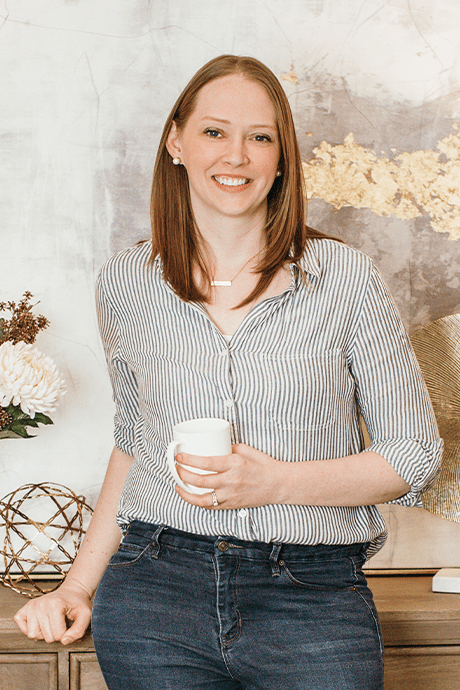 "Since launching The Externship four years ago, I've heard from both large and small firms that they want to make their summer interns' experiences meaningful, but they often don't have the curriculum, time or personnel to truly invest in their internship programs."
In the brand new INTERNSHIP/EXTERNSHIP PROGRAM, we're providing tools for firms to use The Externship as a framework for their existing summer internship programs.
The Amplified Planning team has big dreams for this profession, and we know you do too. We're excited to help you make this your best summer internship yet!"
Hannah Moore, CFP®, Founder of The Externship
How the Internship/Externship Program Works
YOU utilize our guides and tools to set up and map out your interns' summer.
YOUR INTERNS spend part of their workdays participating in 8-week long Externship program.
YOU have the option to create in- house learning opportunities that complement the internship and show off your firm.
YOU ALL have the best summer internship experience ever!
What You Receive: The Financial Advisory Firm Took Kit
BEST-PRACTICE CHECKLISTS – They will identify the experiences and skills your interns need to learn.
RECOMMENDED CADENCES – What your interns should be doing daily, weekly, and at the start and end of their internships.
WEEK-TO-WEEK GUIDE – See what your interns are learning every step of the way. We'll provide you with exclusive suggestions on the types of supplemental materials, deliverables, and guest speakers you can provide to your interns each week. You'll get this early so you can plan ahead. Lunch and Learn, anyone?
A WEEKLY VIDEO FROM HANNAH – A reminder on what's happening in The Externship this week, what your interns are learning, and a reminder on how you can supplement The Externships content this week.
GROUP CALLS – with participating firms at the start and end of The Externship.
AND MORE!
COST
This year we're offering special inaugural-year Pricing Options
$5,000 – Includes 10 Externship spots
$3,500 – Includes 5 Externship spots
Special packages based on the size of your internship program are available upon request.
DATES
May 24: Deadline to commit to be join the Internship/ Externship Program
June 5 – July 28: Dates of The Externship
LEARN MORE AND JOIN THE PROGRAM
To learn more or join the program, contact Sarah Warren, Director of Marketing

[email protected]
What our alumni are saying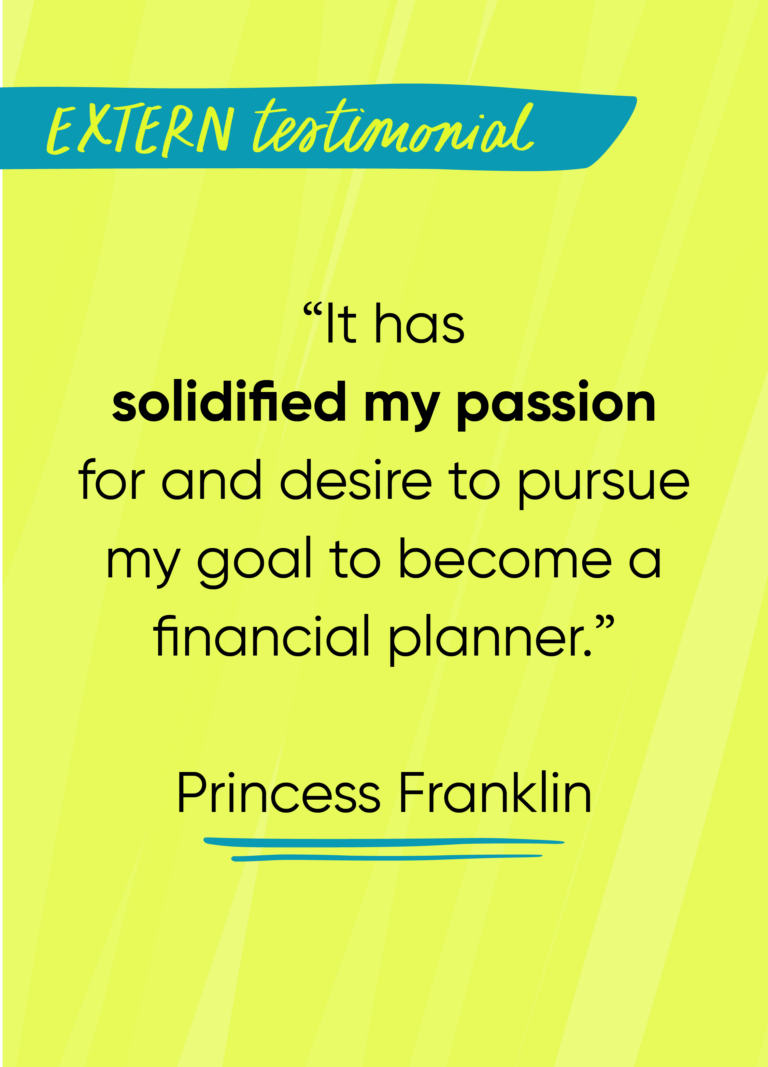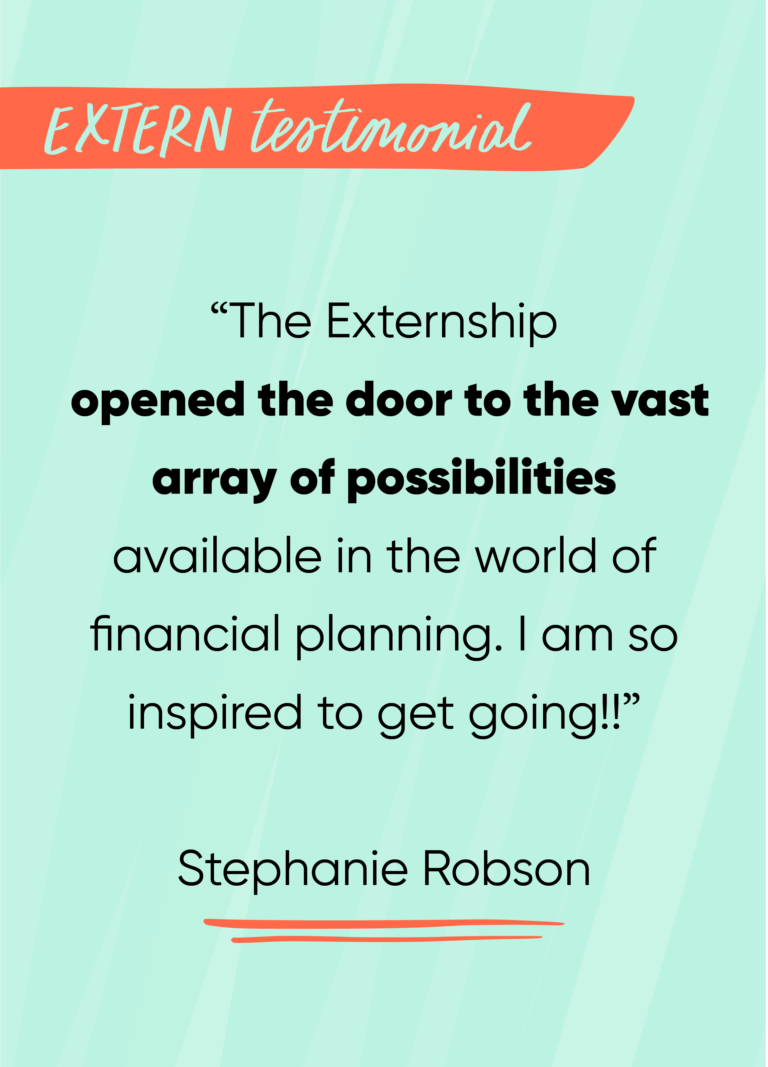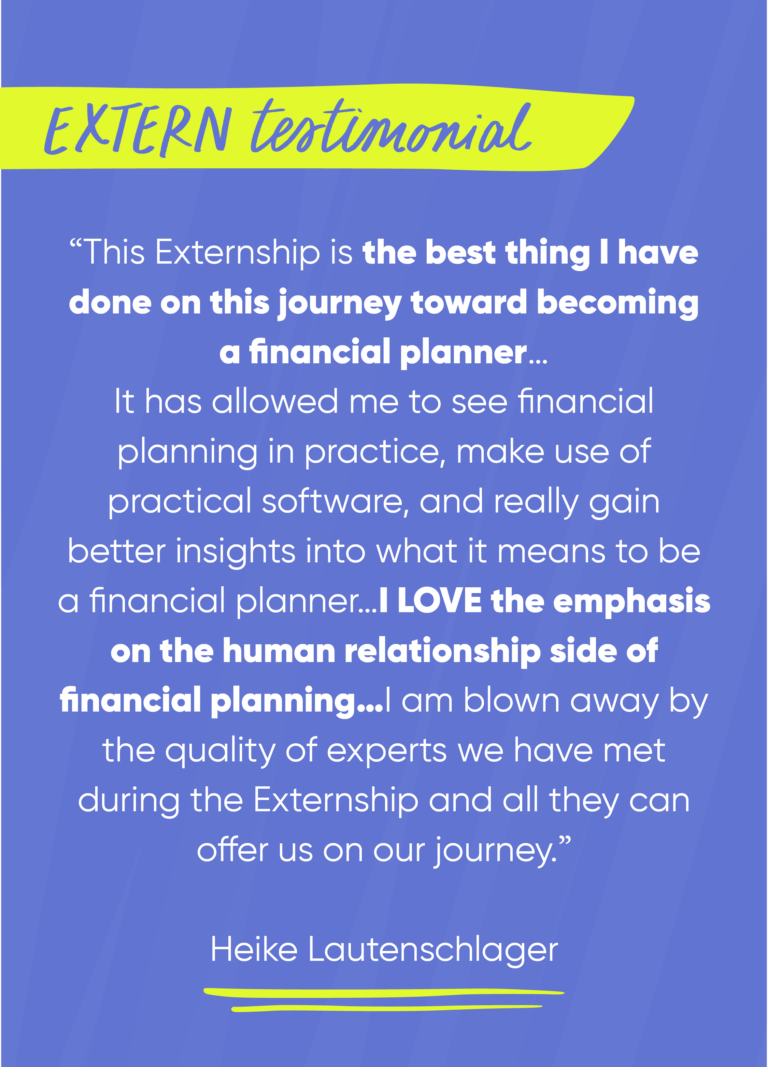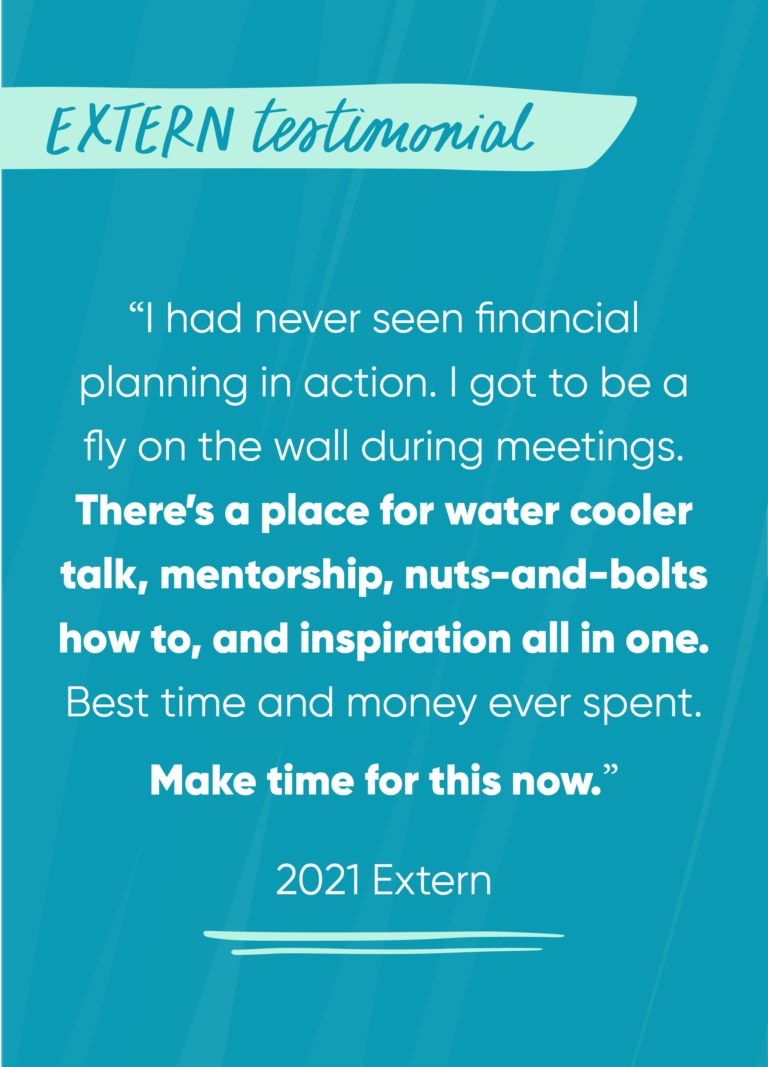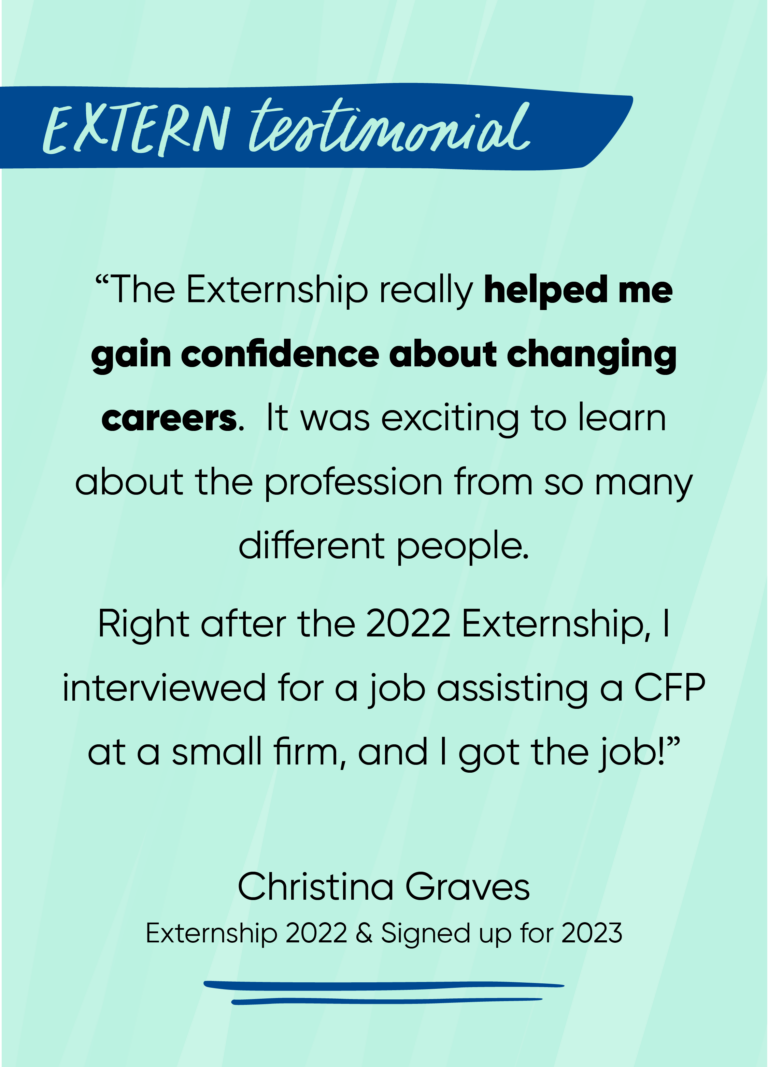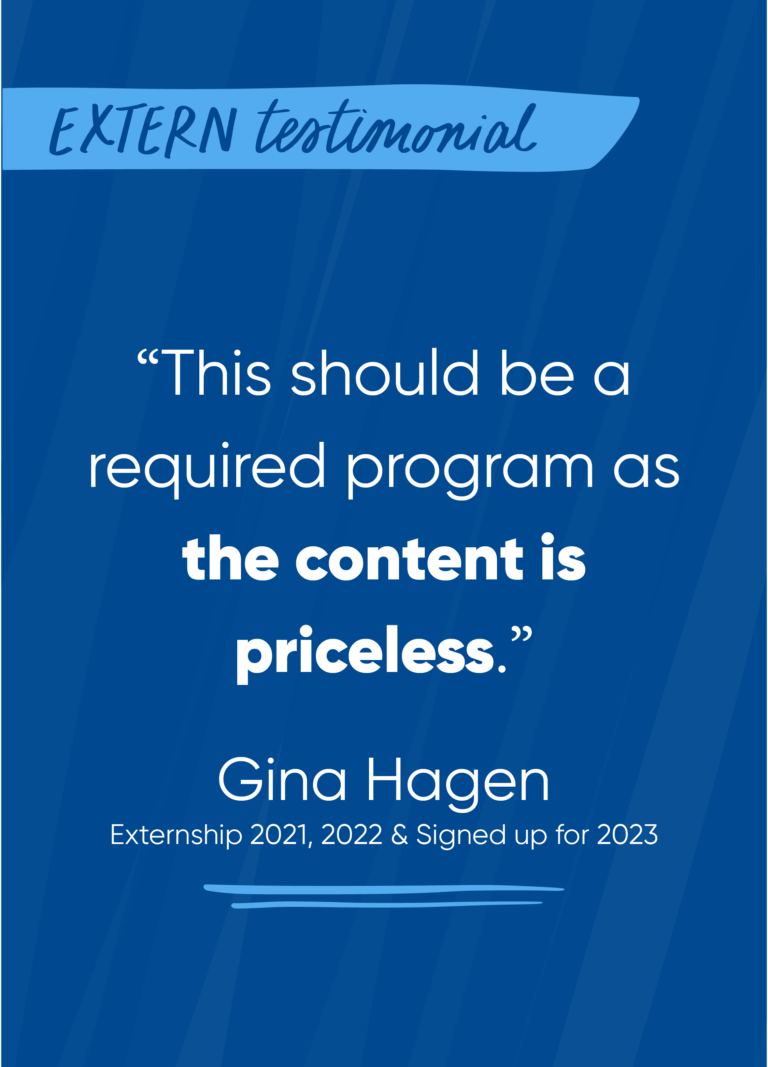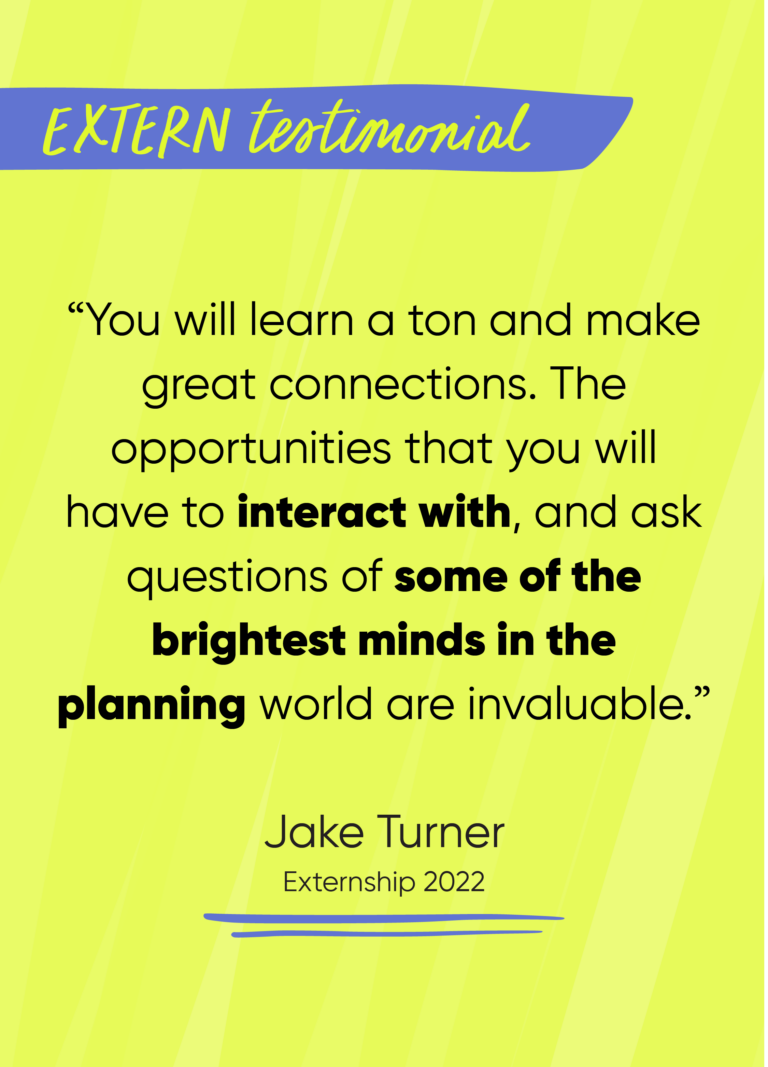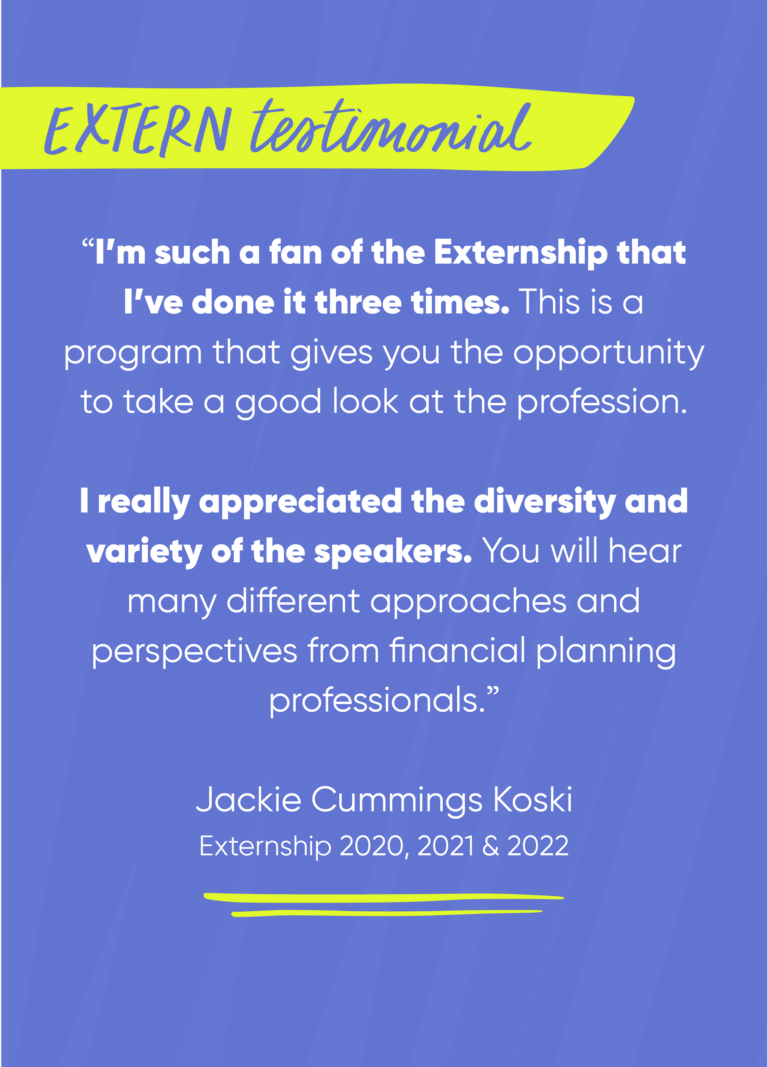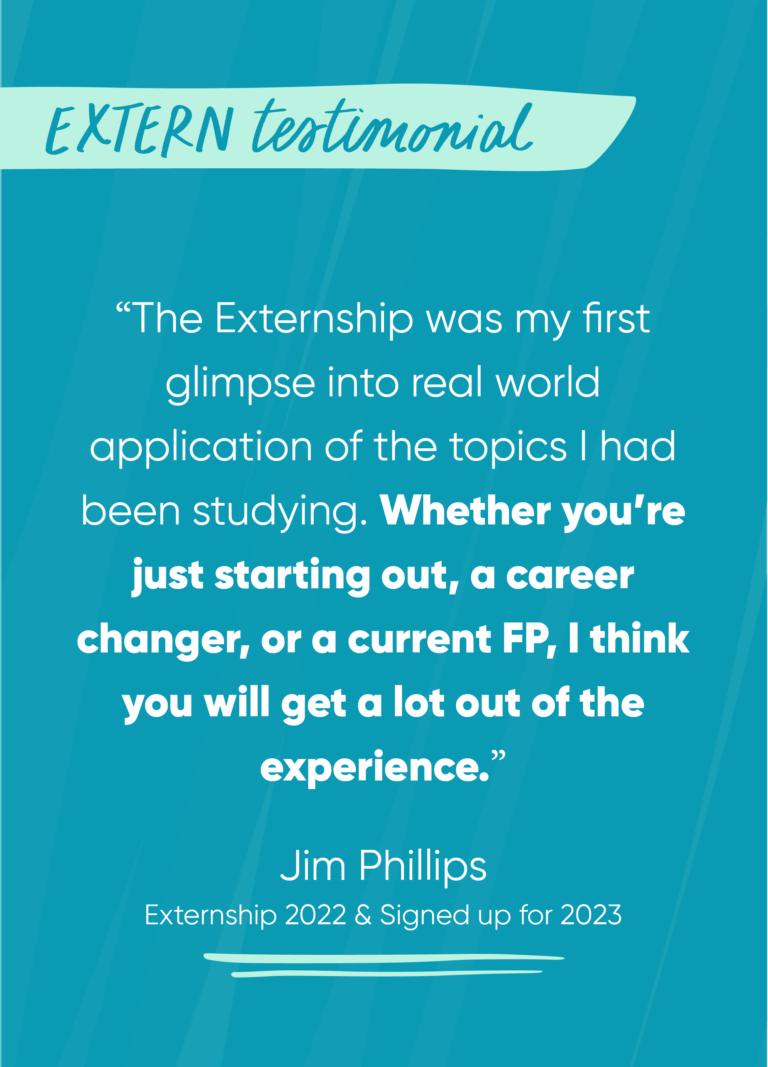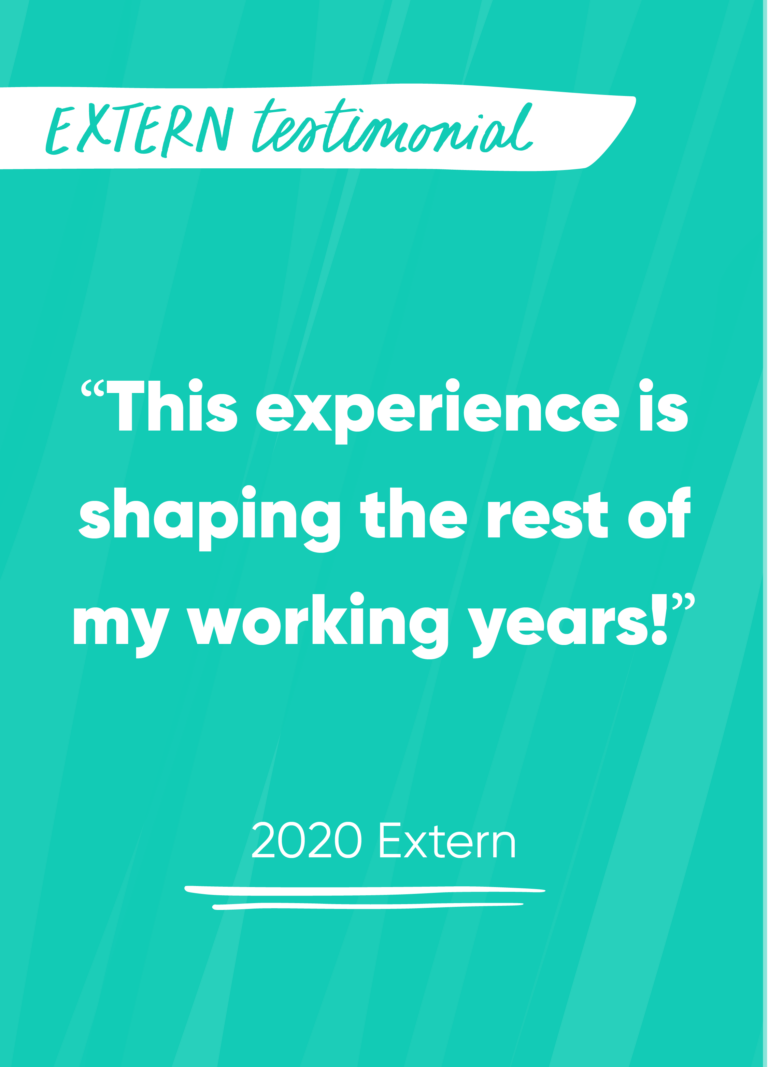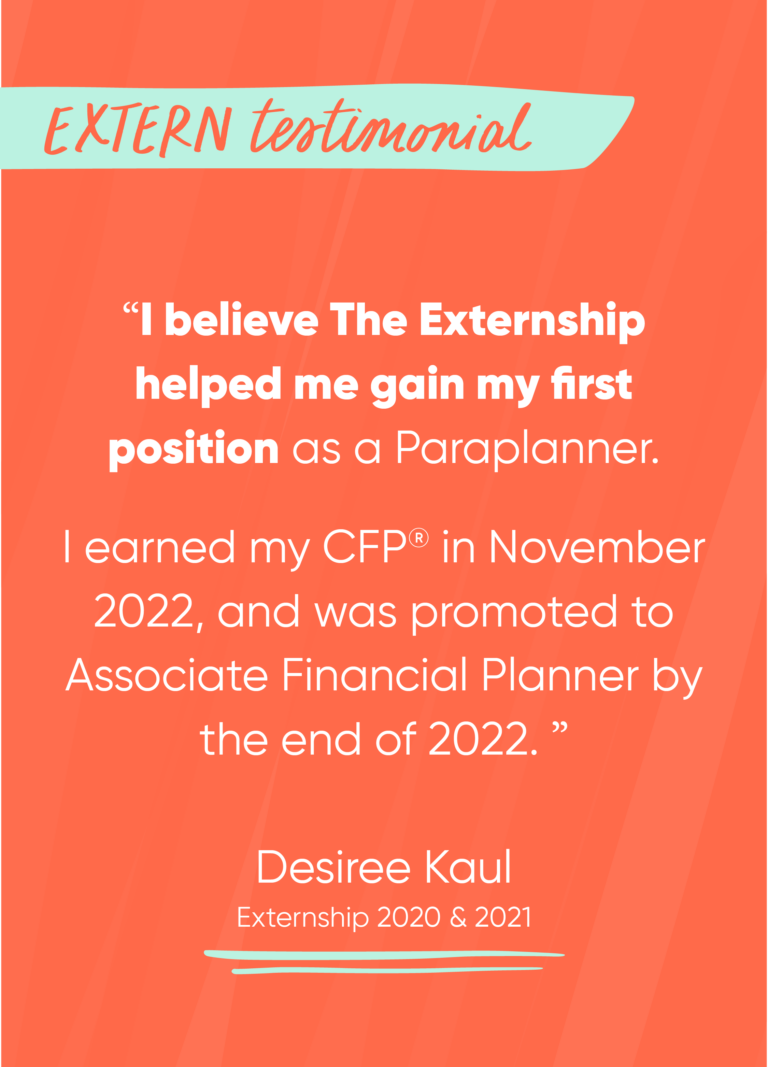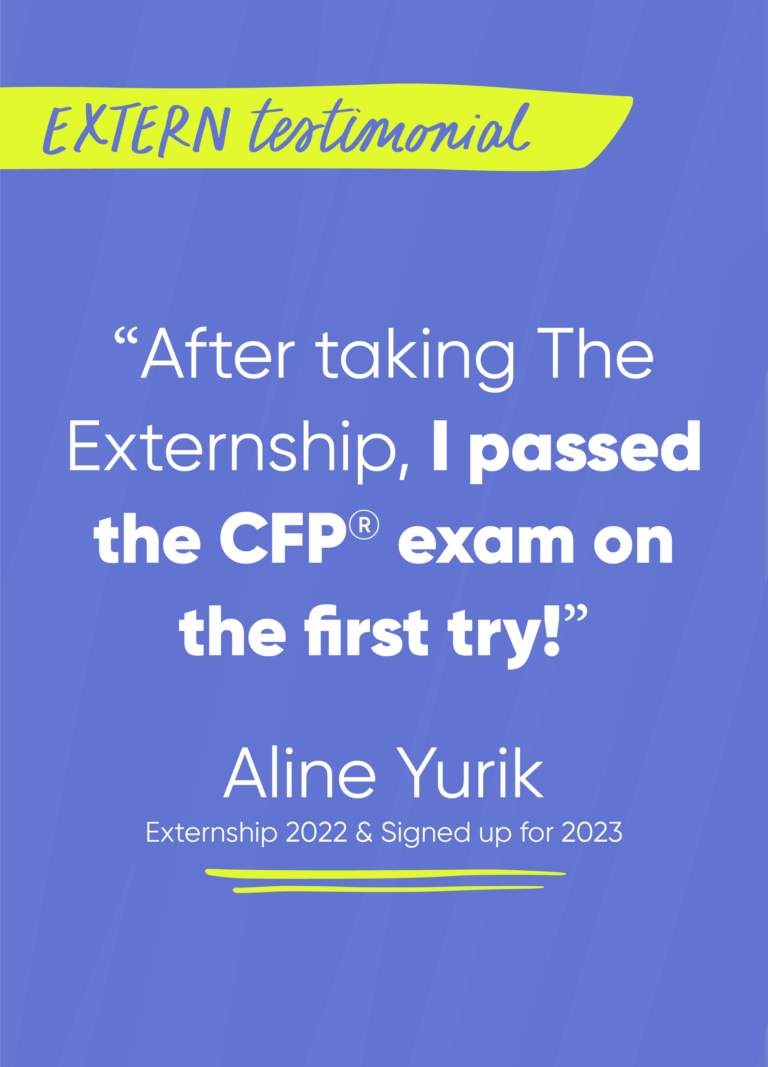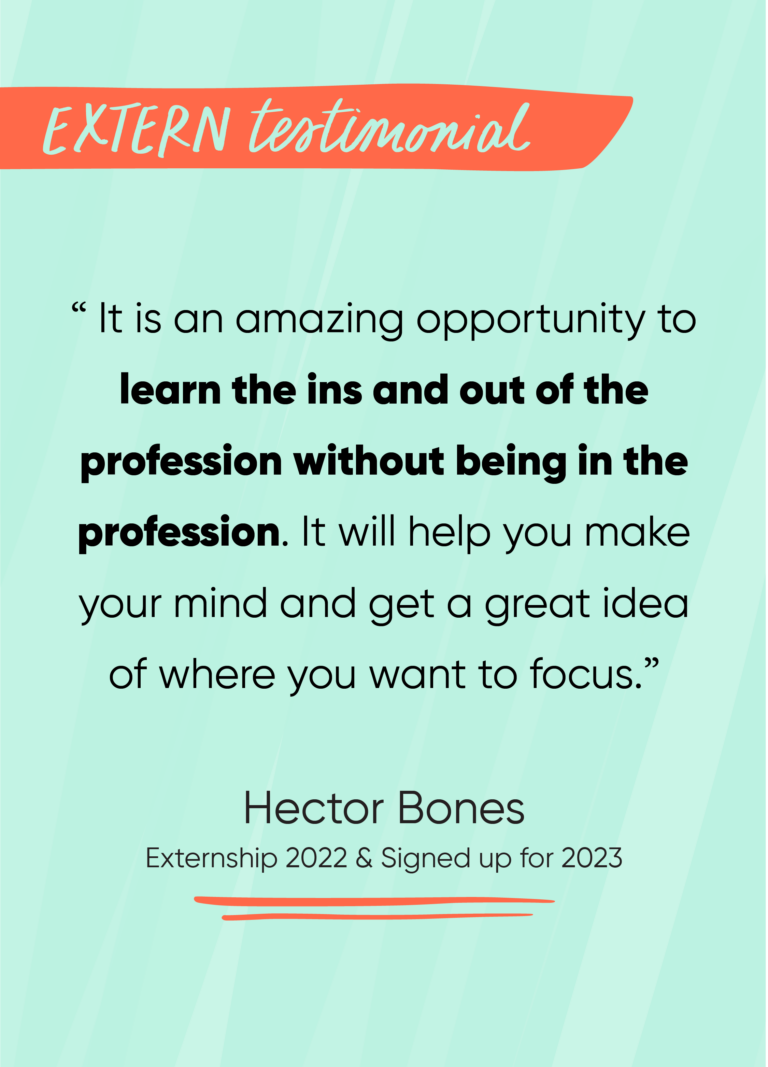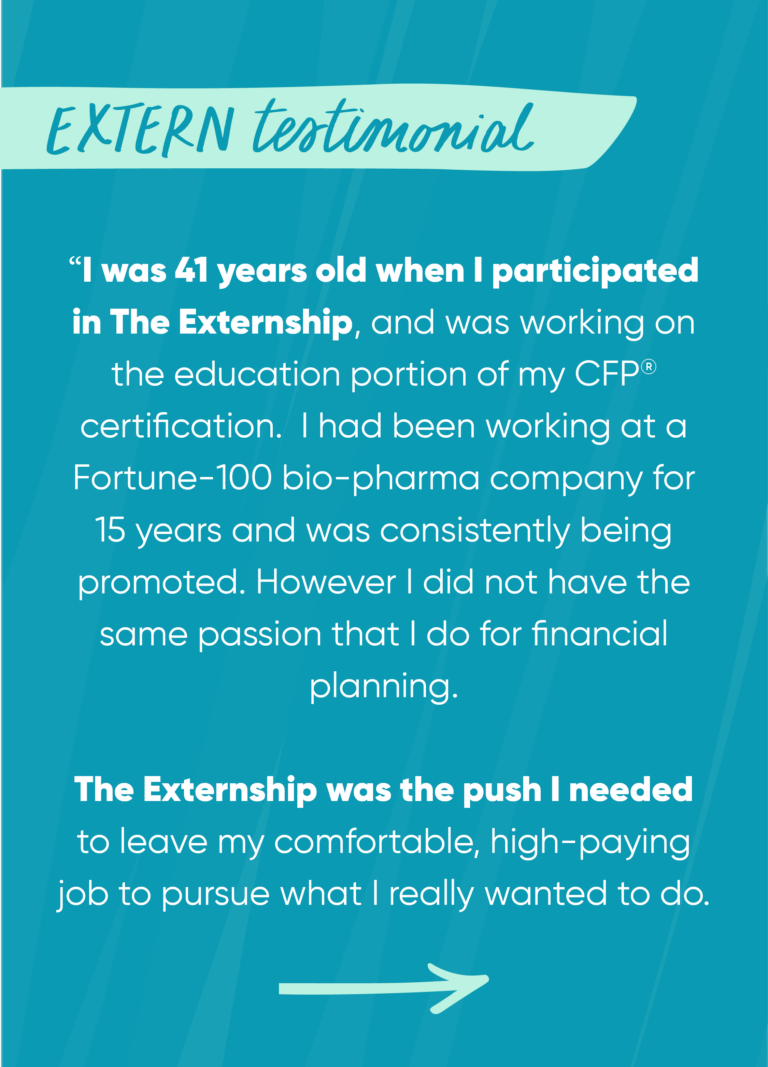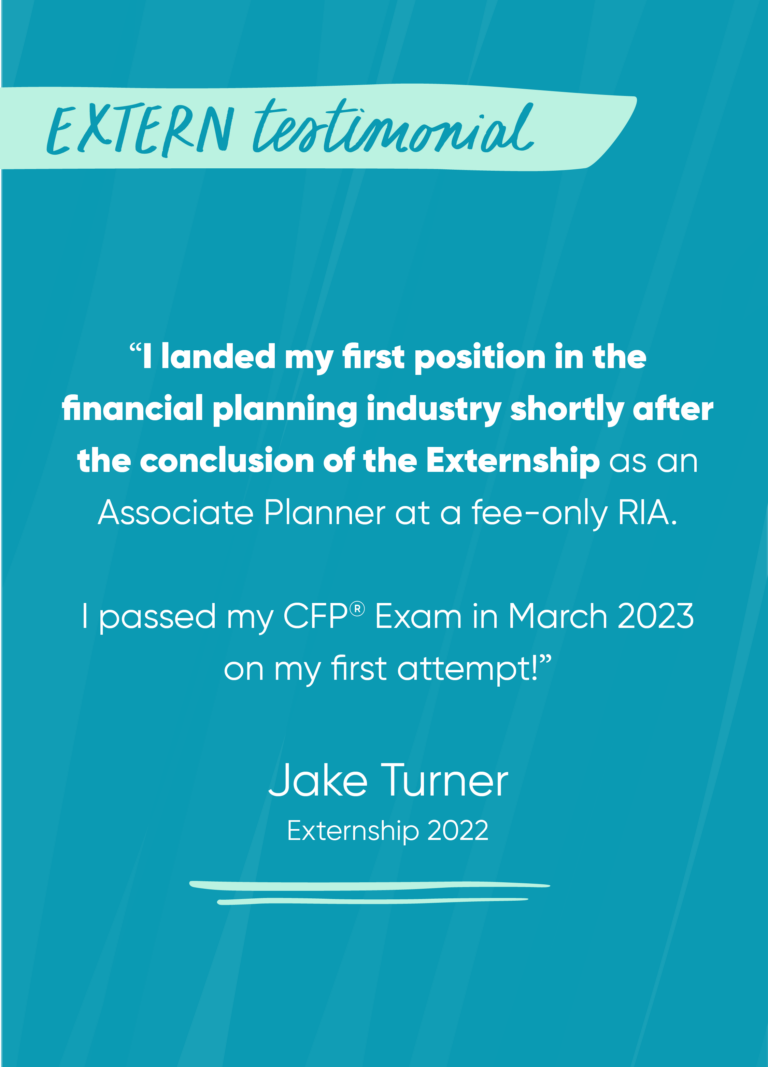 Previous image
Next image